Used Kia Sorento Buying Guide
Used Kia Sorento Buying Guide

The used Kia Sorento is prime real estate for drivers who crave speed and rich, family-friendly comfort in a budget-friendly package. Let's face it–that's just about everyone. Before you head to your local dealership for a great deal, check out our used buying guide. We'll help you understand how these mid-size crossovers have changed over the years.
Third Generation, 2016-Current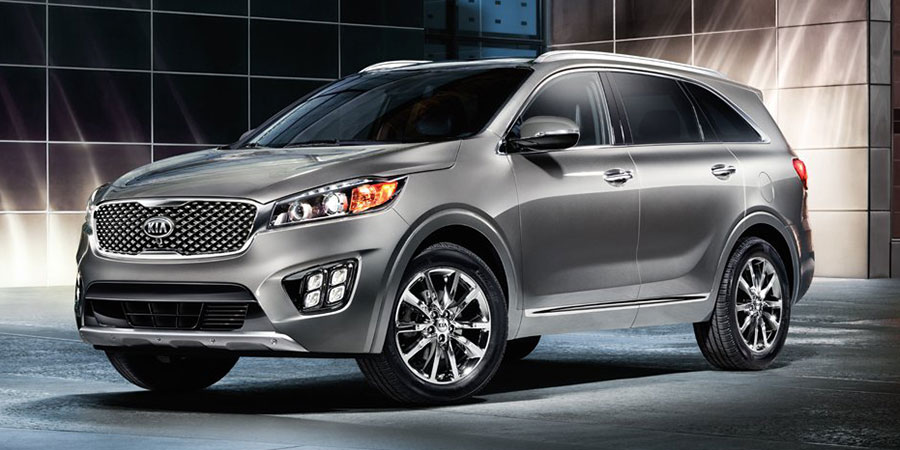 Comfort: This used Kia Sorento is spacious and attractive, with high-quality materials – including optional leather upholstery – and enough room for the entire family to get through any trip in style.
Technology & Convenience: With the Uvo infotainment system, you're in command. Apple CarPlay and Android Auto technology display smartphone apps on your central touchscreen, nipping distraction in the bud. It's easy to make hands-free calls or play your favorite satellite radio stations – and, with voice controls, you can do everything without lifting a finger from the wheel.
Safety: No matter where you cruise, the Sorento's excellent crash-test scores will put your mind at ease. With Uvo eServices, you can remedy unexpected problems with features like automatic collision notification and on-demand roadside assistance.
Performance: Once again, the Sorento strikes gold, delivering both speedy acceleration and excellent fuel economy. It achieves up to 28 mpg on the highway. Choose an all-wheel-drive model for increased traction in rainy weather.
Second Generation, 2011-2015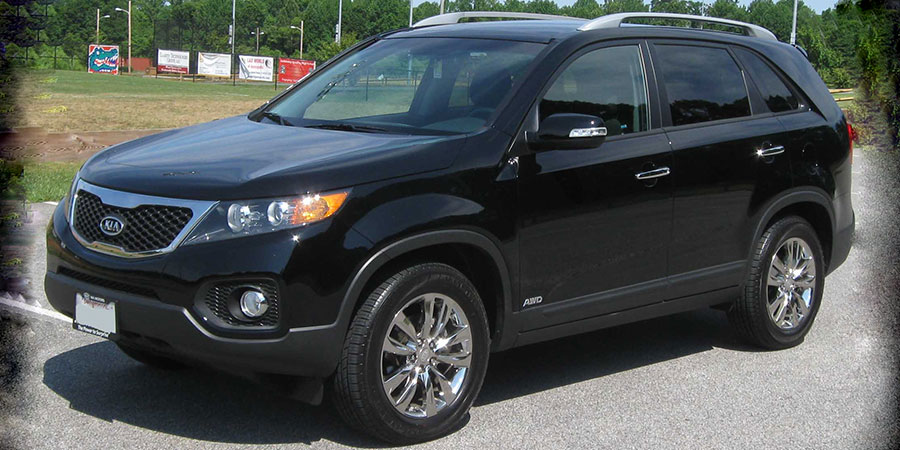 Comfort: With their roomy cabins and optional third-row seat, these crossovers are as family-friendly as they come. You'll find modern comfort features to bolster any road trip, including dual-zone automatic climate control and a ventilated driver seat.
Technology & Convenience: Every model comes with Bluetooth, making it easy to connect devices for hands-free calling and music streaming. For a little extra connectivity, look for a crossover with the Uvo infotainment system. It includes voice controls and an intuitive touchscreen interface, so you can access the apps you want without getting distracted from traffic.
Safety: Look for a Sorento with a backup camera for a little extra visibility as you leave a tight space. The navigation system also comes in handy, keeping you from losing your way in an unfamiliar area.
Performance: There were a lot of powertrain options throughout this generation, all of which were designed to haul a cabin full of family and friends around smoothly and comfortably.
What Drivers Love about the Used Kia Sorento
These mid-size crossovers are family-friendly, with generous head and leg room in both rows. With the optional third-row, you can expand passenger space to accommodate your growing family. The Sorento also appeals with its car-like performance and fuel economy. Around town, this crossover gives you the sharp handling you need to maneuver around sharp corners and parking garages without a second thought.
What to Look for in Your Used Kia Sorento
If you're looking for a few extra inches of elbow room, shop the third generation, which is larger than its predecessors. As you browse second-generation Sorentos, you'll find a variety of powertrains. The earliest base engine – a 2.4-liter four-cylinder that produces 175 horsepower – isn't as impressive as its replacement. If you can, skip this engine in favor of the direct-injected version of the same engine, which generates 191 horses, or any of the engine V6 upgrades from this era. You'll enjoy greater refinement and enough heft to tote a cabin full of passengers and cargo with ease.
Used Kia Sorento Buyers Beware
The first-generation Kia Sorento was a mid-size SUV of a different color, so to speak. Instead of a unibody design, it featured body-on-frame architecture, which enhanced its rugged capabilities but also made it feel more truck-like around turns. If you're shopping for a used Kia Sorento with car-like handling and impressive maneuverability in a tight spot, stick to the second and third generations.