Use Your Tax Return to Buy a Car!
Want to Use A Tax Refund to Buy a Car?
Bring your W-2, File for Free, and Drive Away!
Ready for a new vehicle? That can be a huge decision–and a huge investment! You want to get it right–and at Raceway Kia, we're ready to help. As New Jersey's Go-To Kia Dealer, Raceway Kia is proud to be a part of the #1 Volume KIA Dealer Group in the Northeast and the #1 CSI Kia Dealer Group in the Country! And at Tax Time, our motto of "We Just Say Yes!" can mean even more!
We have two incredible tax time options: use your tax return as a down payment on your purchase or lease OR bring your W-2, file your taxes FOR FREE on site, and drive away TODAY!
BRING YOUR RETURN AND DRIVE AWAY TODAY!
Looking for a New Car and a Great Monthly Payment?
You're smart to use your tax return as a down payment on a new Kia purchase or lease–especially if you're looking for a lower monthly payment. Since the average US tax return is around $3000, that gives you lots of room to lower your purchase price and, as a result, get your payments lower! We all use payments as our guide, and the wrong payment can kill a monthly budget. Let's talk about how we can get you the lowest possible payment on your 2019 Kia Sportage, 2019 Kia Optima, or even the 2019 Kia Stinger.
Want to Shop Our Pre-owned Inventory?
When you're shopping pre-owned, your tax return can go even further. A fantastic late-model vehicle can be in your budget's reach when you use your tax return to buy your car. We're proud to have a diverse and expansive used vehicle inventory–and we work hard to get our customers into the right vehicle for the right price. You have more options at Raceway Kia!
Get PitStop Plus!
When you buy from Raceway Kia, you can participate in Raceway PitStop Plus, which gives you up to three years of free oil changes and car washes, as well as service loyalty coupons. Why not bring your Kia to the place where they know your car inside and out?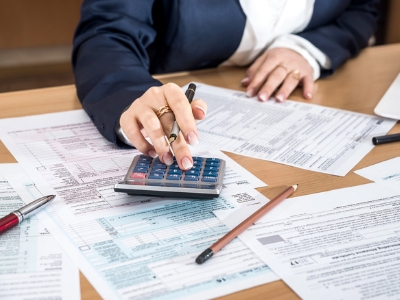 Make an appointment today with Raceway Kia–let us help you transform your tax return into a new vehicle for you!