New Kia Cars in Freehold, NJ
Whether you're looking for a luxurious sedan, a compact hatchback or a safe family vehicle, there's a Kia car for everyone. Checkout the great lineup of new Kia cars and see what they can bring to your life.
Research New Kia Sedans and Compacts
Kia vs Hyundai

Kia Cars for Commuters

Import or Domestic Commuter Car?

2020 Kia Telluride

2020 Kia G-Line

2019 Kia Stinger vs 2018 Kia Stinger

2019 Kia Stinger Preview
2019 Kia Stinger

2019 Kia Rio

2019 Kia Optima vs Toyota Camry

2019 Kia Optima vs Nissan Maxima

2019 Kia Optima vs Mazda6

2019 Kia Optima vs Honda Accord
2019 Kia Optima Preview

2019 Kia Optima Hybrid

2019 Kia Optima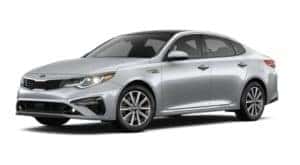 2019 Kia K900 Preview

2019 Kia Forte vs Toyota Corolla

2019 Kia Forte vs Honda Civic

2019 Kia Forte vs 2018 Kia Forte

2019 Kia Forte

2019 Kia Cadenza vs Genesis G90

2019 Kia Cadenza

2018 Kia Stinger

2018 Kia Rio 5 Door

2018 Kia Rio

2018 Kia Optima Hybrid

2018 Kia Optima

2018 Kia Forte5

2018 Kia Forte

2018 Kia Cadenza

2017 Kia Optima Plug-In

2017 Kia K900