Kia Technology Options
Kia Technology Options
Kia is synonymous for great technology. That wasn't always the case, but Kia's reputation for cutting edge tech features has built slowly but steadily over the past decade. TWhat makes Kia cars and SUVs so tech-friendly? In this guide, we navigate through various Kia tech features to answer that very question.
Kia's UVO
Since 2011, the bedrock of Kia technology has been the UVO system. UVO stands for "Your Voice," which makes sense because this Microsoft-powered infotainment system is voice-activated. That way, you can keep your hands on the wheel and eyes on the road. There's no need to jab at a touch screen, hoping you hit the right button. You can also make hands-free phone calls. Once you pair it with your smartphone, UVO knows your contacts and can reach them with two words, like, "Call Mom."
You can also stream music, navigate to local points of interest, engage the rearview camera, and even perform vehicle diagnostics. If you get in an accident, the 911 Connect feature automatically calls 911 Emergency Services, alerting them to your location with GPS tracking. Finally, you can control certain car functions remotely if you download a free app to your smartphone. Those functions include remote start, unlocking doors, and turning on lights and engine.
Unlike some other brands, Kia has spread their infotainment system across virtually all their models. It's subscription free. And UVO doesn't compete with any other Kia systems. If you sit in a Kia, it's UVO at the helm. Not being exclusive means just about every Kia driver benefits from what UVO has to offer. But if you prefer Apple CarPlay or Android Auto, UVO shuts down and lets those apps take over.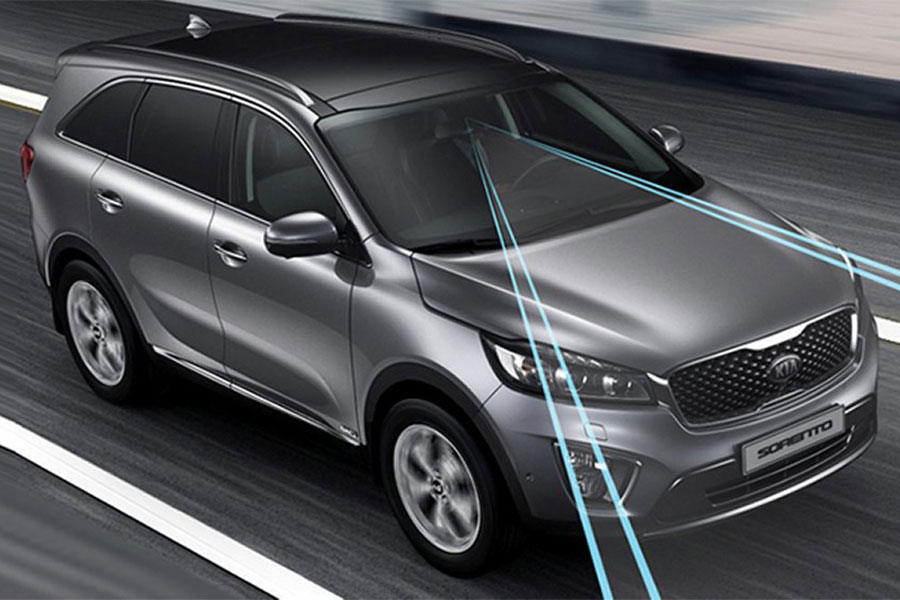 Active Safety
Kia vehicles offer a ton of active safety features. Some of these systems help you avoid accidents altogether. Lane Departure Warning is a windshield-mounted camera that detects when you've gone outside the guide lines and alerts you to take the wheel again. Forward Collision Warning lets you know when you've gotten dangerously close to the vehicle in front of you. There's also Autonomous Emergency Braking that can actually hit the brakes for you when a forward collision is about to happen. Additional systems, like Electronic Brake-force Distribution, Anti-lock Braking System, and the Brake Assist System prevent skidding, evenly distribute the weight load, and increase braking when you need it.
For better stability and control, Kia offers additional safety features. The Traction Control System helps avoid spin when accelerating while the Electronic Stability Control system helps you stay on course. Hill-Start Assist decreases slip as you move up an incline. Vehicle Stability Management gives you better control in bad weather and on harsh roads. Tire Pressure Monitoring System tells you when your tires are under-inflated, well before a blowout or flat tire.
Kia offers too many innovative technologies to cover in one article. Depending on the model, you'll also find Harman/Kardon speakers, Shift-by-Wire gear control, floating touchscreens, Blind Spot Collision Warning and Rear Cross Traffic Collision Warning, ventilated and heated seats, hands-free power liftgate and more. Kia is a trendsetter in the tech department and we can't wait to see what they roll out next.