Kia Sportage vs Kia Sorento
Kia Sportage vs Kia Sorento
The Kia Sorento and the Kia Sportage are two of our most popular models, catering to the pro-SUV movement that has practically taken over U.S. roads. The love for SUVs makes sense–they're sporty, give you a birds-eye view of the road (and sit above the traffic you likely encounter on the way to work or in your daily grind), and offer flexibility for cargo and people hauling. In a busy life, these can be invaluable tools at your disposal–but which model will work best for your needs? We'll break down the key differences between the Kia Sorento and the Kia Sportage, giving you a buying advantage as you research your next purchase.
Which Has More Space?
This one is easy to answer, and the biggest difference between these two Kia SUVs. The Sorento is bigger outside and in. The Kia Sorento seats 7 on three rows while the Sportage seats only five on two rows. Everyone has more space in the Sorento, front and rear: three more inches of leg room for the front seats, an extra inch for the second row, and an entire third row to boot. But if you like to keep all the seats occupied, the Sorento does offer less cargo space, just 11.3 cubic feet behind the third row, compared to the Sportage's 30.7 cubes behind the second row. If you don't mind folding down the Sorento's third seat when needed, the Sportage's cargo-room advantage disappears.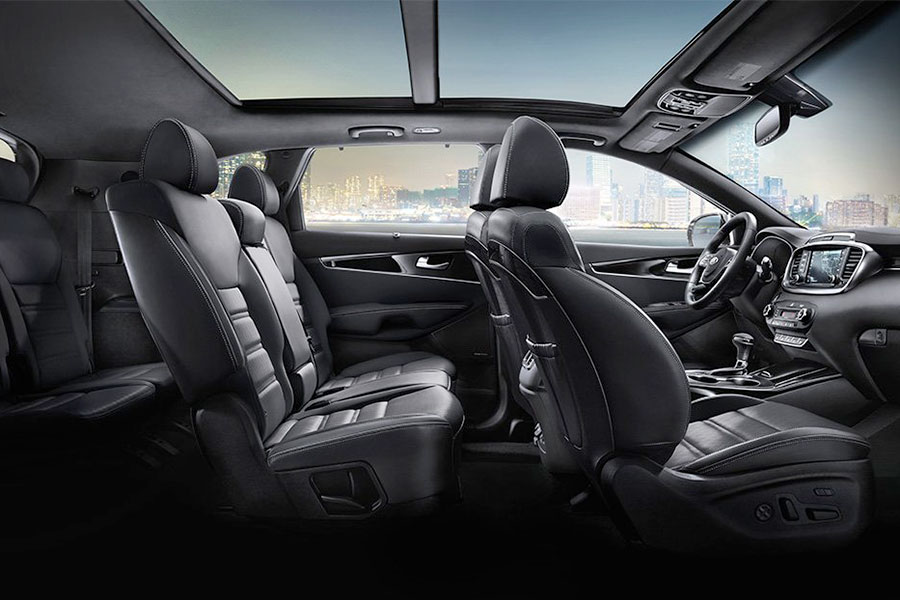 Which Has More Power?
The 2019 Kia Sorento and Sportage, despite their difference in size, have virtually the same power output looking at horsepower and torque. The Sorento offers a base 2.4-liter inline-4 good for 185 horsepower and 178 pound-feet of torque, while the same engine delivering for 181 horsepower and 175 pound-feet of torque. There's about 500 more pounds of vehicle to move in the Sorento, so the Sportage will feel a little livelier.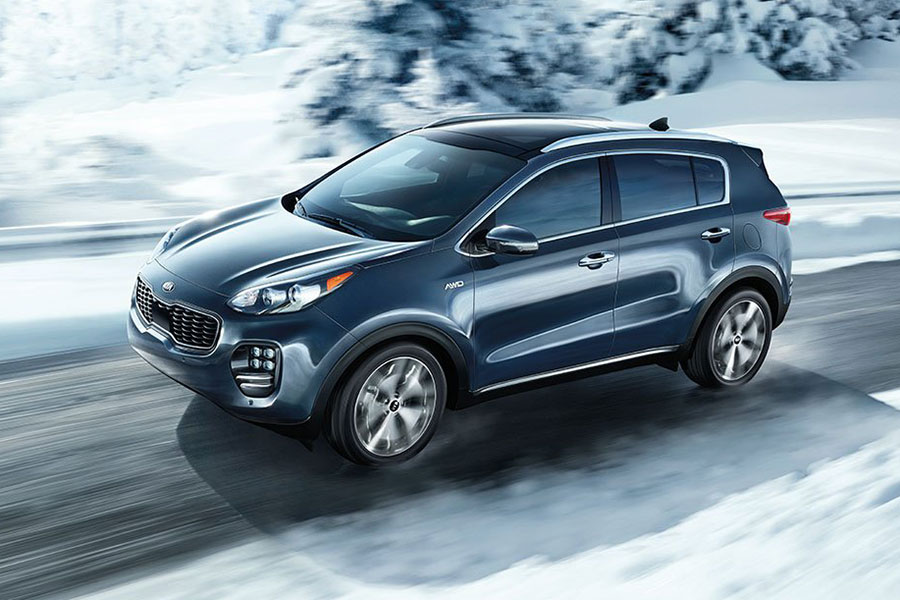 The Sorento looks better, however, once both engines are upgraded. The Sorento's optional engine is a 290-horsepower 3.3-liter V6 generating 252 pound-feet of torque while the Sportage has available a 2.0-liter turbocharged inline-4 delivering 240 horsepower and 260 lb-ft of torque. If you're looking to tow, the Sorento fares better, with a maximum towing capacity of 5,000 pounds compared to the Sportage's 2,000-pound max.
Which Is Safer?
It's a safety dead heat between these two Kia sport utility vehicles, in the best possible way. That's because each of them earned perfect scores in every category in their respective crash safety tests. You literally can't do any better than both the Kia Sorento and Kia Sportage did! In terms of standard safety equipment, both come with only a rearview camera, but both also come with a full complement of active safety options for the taking. Just check the boxes you want or step up a trim level or two.
Which Is Techier?
Again, in terms of technology, you're good either way you go. Last year, we would have declared the Sportage the winner here, but the intuitive and speedy UVO infotainment system is standard on both SUVs for 2019. Both the Sorento and the Sportage come with these standard tech options: Bluetooth, a USB port, Android Auto, Apple CarPlay, a six-speaker audio system, and touch screen (7-inch in the Sorento, 5-inch in the Sportage). The Sportage throws in satellite radio, a standard feature not found on the base Sorento model.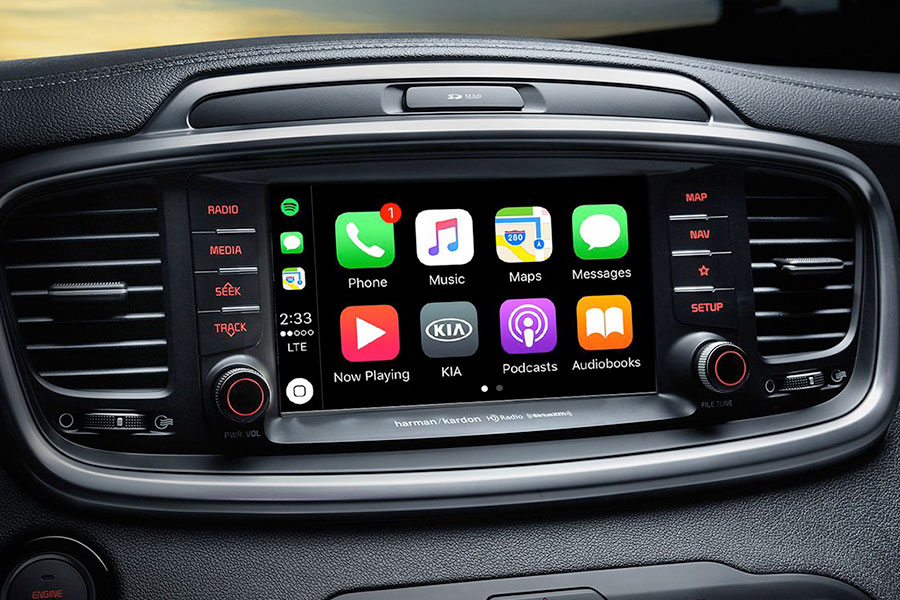 Available features for both vehicles include a panoramic sunroof, 10-speaker Harman Kardon audio system, satellite radio, wireless phone charging, navigation, and 8-inch touch screen. All in all, these are too evenly matched in tech to declare a winner. Either way you go, you can get the tech you want, no problem. It mostly comes down to how many people you need to seat.