Kia Optima vs Kia Forte
Kia Optima vs Kia Forte
Kia makes two popular four-door sedans, each with a similar look. Obviously, there's reason to confuse the two. This comparison guide is meant to dispel that confusion. Let's dive in and explore what makes the Kia Optima and Kia Forte unique and get a handle on which one is best for you.
Which Is Roomier?
Don't worry too much about this one. Technically, the midsize Optima is longer than the compact Forte by 8 ½ inches, but only front-seat passengers will notice a difference. That's because the Optima and Forte both seat five, have almost the same trunk space (15.9 and 15.3 cubic feet, respectively), and almost the exact dimensions in the back seat. You'll have a wider seat in the Optima, but, no, your rear seat passengers won't have less legroom in the Forte than they would be in the Optima. And you're only going to get one more bag of groceries in the Optima than in the Forte.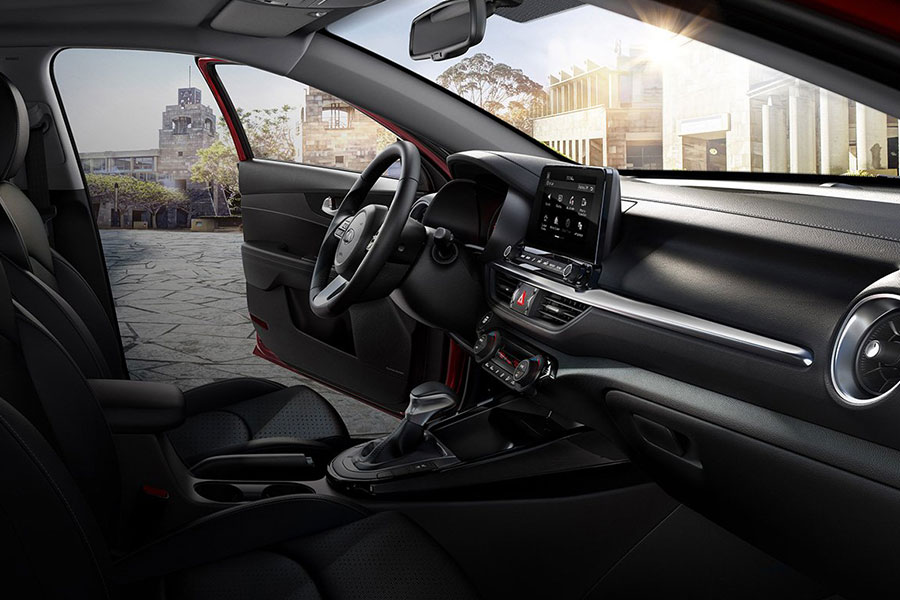 So, what is the big difference? In the Optima, you'll get three extra inches of front legroom. That might be worth it for you-who hasn't longed for a little more leg room on a long flight?-but if you're not tall or your drives tend to be short, it might not be a big deal.
Which is Safer?
Both the Kia Forte and Kia Optima received five stars on crash test ratings, but the Optima is still a better bet if you want safety. That's because the Kia Optima has more safety features than the smaller Forte, probably because more kids will ride in the more spacious Optima than in the more commuter car Forte.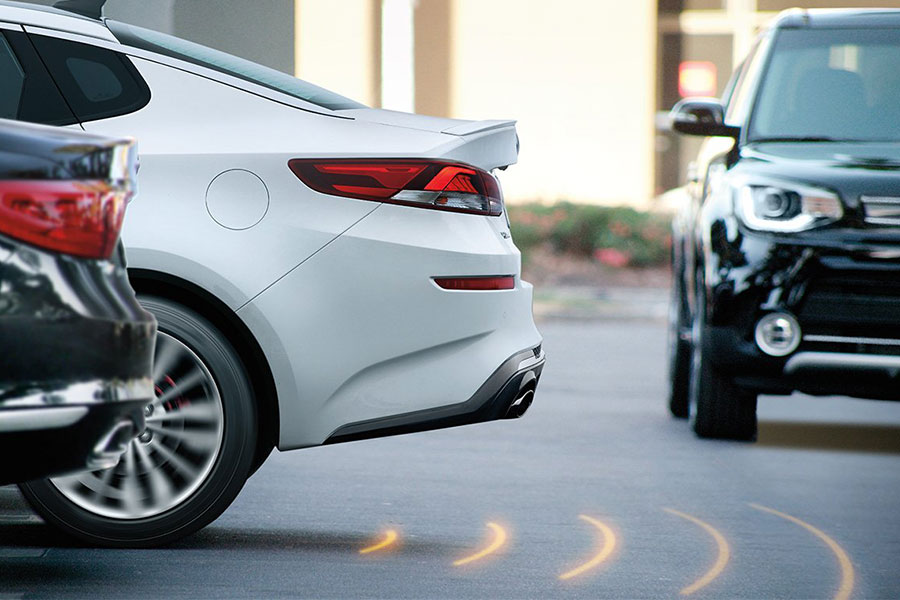 The only standard feature in the Forte is a rearview camera, but the Optima is equipped from the get-go with rearview camera, blind spot monitoring, rear cross traffic alert, rear parking sensors, forward collision avoidance assist, lane departure warning, lane change assist, lane keep assist, and driver drowsiness monitoring. And if that's not enough, there are a few more available options to add to the list.
Which Has More Tech?
If you're asking which car has more standard tech, last year we would've said the Optima. But 2019 was good for the Forte, so now it's a tie. First of all, the Optima comes standard with Apple CarPlay, Android Auto, Bluetooth, USB port, six-speaker audio system, and the UVO infotainment system on an 8-inch touch screen, along with the active safety features already mentioned above. Everything on that list is also standard on the Forte.
If you're looking for more tech for less and don't mind three fewer inches of front leg room, the Forte is the more affordable option that'll set you up with that standard tech. Don't be afraid to check a few boxes. Kias can be almost as techy as you want them to be.
Ultimately, the choice between the Forte and the Optima comes down to a few key ideas: how tall is your driver? How many people will you be driving–and how tall are they? Do you want the feel of a mid-size sedan or do you like the sporty, compact Forte's approach to driving? We may have given you a few pointers on making that decision, but your best bet is to take this knowledge and put it into action–on the road. Swing by Raceway Kia and test drive both the Kia Optima and the Kia Forte. We promise one will speak to your soul in the right way!