2020 Kia Telluride vs Volkswagen Atlas
2020 Kia Telluride vs Volkswagen Atlas
The Kia Telluride and Volkswagen Atlas are both newcomers to the SUV market. The Telluride, named after a small skiing town in Colorado, is the newest. This Kia SUV, the largest vehicle in the Kia lineup, debuts in 2020 and promises to give everything in the crowded SUV market a run for their money. Meanwhile, the Volkswagen Atlas, named after a mountain range in north Africa or a Greek god with the weight of the world on his shoulders, came out in 2018. What do these two new kids on the block offer and how do they compare to each other?
Engine Options: 2020 Kia Telluride
We're talking about sport utility vehicles. Shouldn't they be sporty? The truth is that some are more than others. The Kia Telluride debuts with just one engine available, but it's a good one. We're talking about the 291-horsepower 3.8-liter V6 engine. That's a far bit better horsepower than the base engine in the Volkswagen Atlas.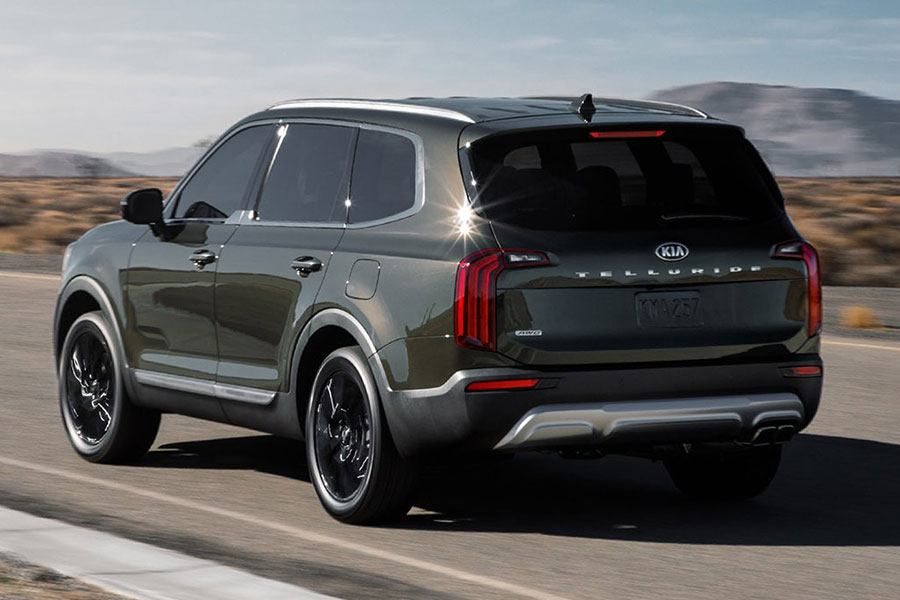 The VW base engine is an anemic 235 horsepower 3.6-liter V6. There's another engine option on the Volkswagen Atlas, but it doesn't rise to the horsepower available on the Telluride. The best the Atlas can muster is a 276-horsepower 3.6-liter V6. And the best the VW model can do is zero to 60 in a full eight seconds. Both the Telluride and the Atlas can tow up to 5,000 pounds, when properly configured, but in terms of raw power, the Telluride wins out.
Infotainment System: 2020 Kia Telluride
The Telluride comes standard with an 8-inch touch screen display with UVO infotainment system and 6 USB ports (two on each row). Two upgrades are available: one to expand the display to a 10-inch touch screen and one to make it a head-up display so you can keep your eyes on the road all the time. The UVO infotainment system gets top marks from us. UVO is fast and intuitive and, honestly, one of the best systems on the market today.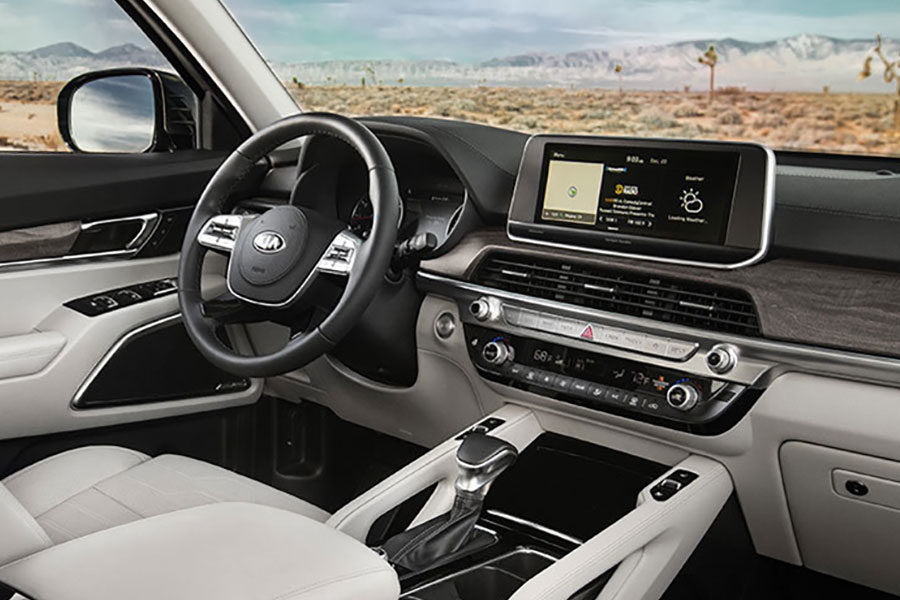 But the news isn't quite as good for the Volkswagen Atlas. For starters, the standard display is a smaller 6.5-inch touch screen with Mirror Link and a single USB port. The biggest size you can get in the touch screen goes is 8 inches and the most USB ports available are just four. While the Atlas's gauge cluster is attractive, the infotainment system the Atlas houses isn't very easy to use and the cramped screen doesn't help matters.
One category you didn't see here is exterior styling. That's because if you like the looks of the Volkswagen Atlas, chances are you'll like the Kia Telluride. They look similar, though the Telluride takes what we like about the Atlas and cranks it up to a 10. Take a look for yourself and we think you'll be impressed.