2019 Kia Sportage vs Mitsubishi Eclipse Cross
2019 Kia Sportage vs Mitsubishi Eclipse Cross
In both the 2019 Kia Sportage and Mitsubishi Eclipse Cross, you can expect smooth cruising and generous feature lineups. But which crossover has more of the tech gadgets you crave? Which is more powerful? We'll show you what you need to know to choose between these popular compact crossovers.
Most Impressive Comforts: 2019 Kia Sportage
The Sportage goes above and beyond to keep you comfortable all the way to work – whether that means a jaunt across town or hours on a jam-packed highway. This compact crossover leads the segment with its smooth, compliant ride and firm, supportive seating. On top of all that, the Sportage does an excellent job of squashing the wind and road noise that can stress you out, transforming your drive into a luxury experience–but with more leg room.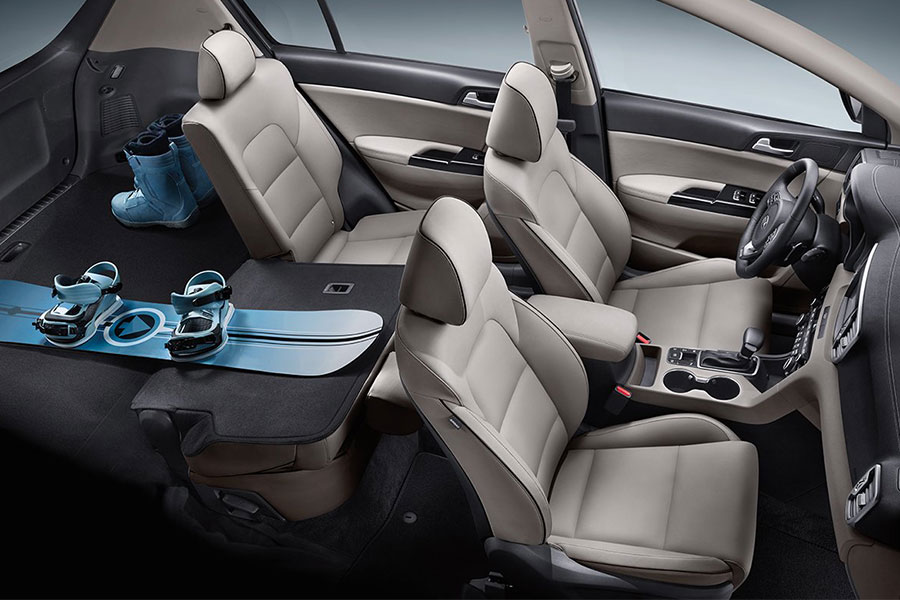 A ride in the Eclipse Cross also means impressive comfort and support. As with the Sportage, you can climb the Mitsubishi Eclipse Cross trim levels to find luxuries like leather upholstery and heated seats. However, the sporty suspension tuning makes the ride surprisingly harsh and there's no shortage of road noise.
Strongest Connectivity: 2019 Kia Sportage
If you can't stand to be separated from your smartphone, at least let the Sportage ride smartphone shotgun for you. Apple CarPlay and Android Auto are optional for the base LX but come standard on the rest of the Sportage trims. This technology displays smartphone apps on the Uvo touchscreen, so you can use them without any dangerous distractions. You can even press a button on the steering wheel and call up Siri or Google voice controls. Just ask the system to read your texts or reroute the maps app – no hands necessary. We also like Kia's Uvo eServices, emergency telematics services that rescue you from a breakdown or contact emergency services after a crash.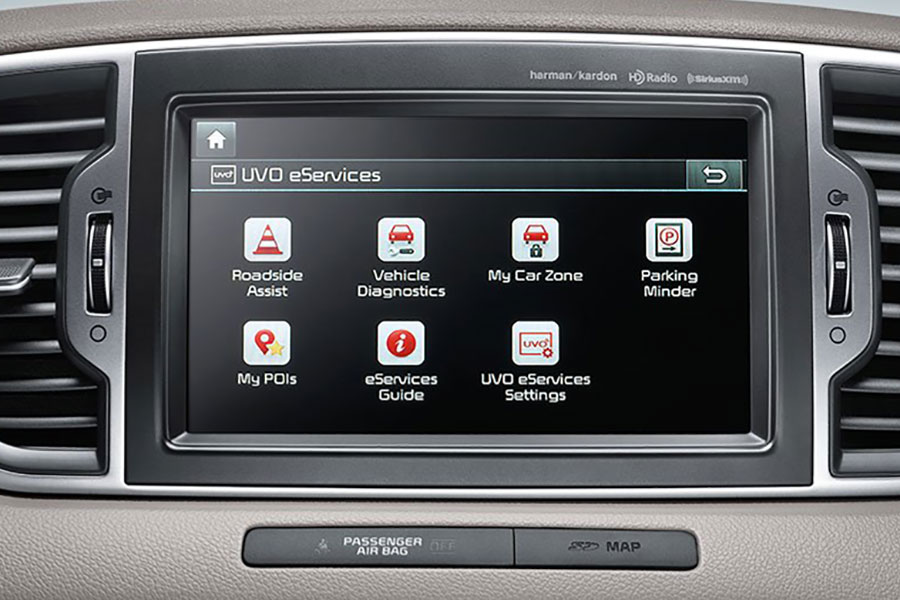 To get Apple CarPlay and Android Auto on the Eclipse Cross, you must pay extra to get the mid-grade trim model. This Mitsubishi crossover also lacks emergency telematics services, which, should you need them, are priceless.
Thriftiest Performance: 2019 Mitsubishi Eclipse Cross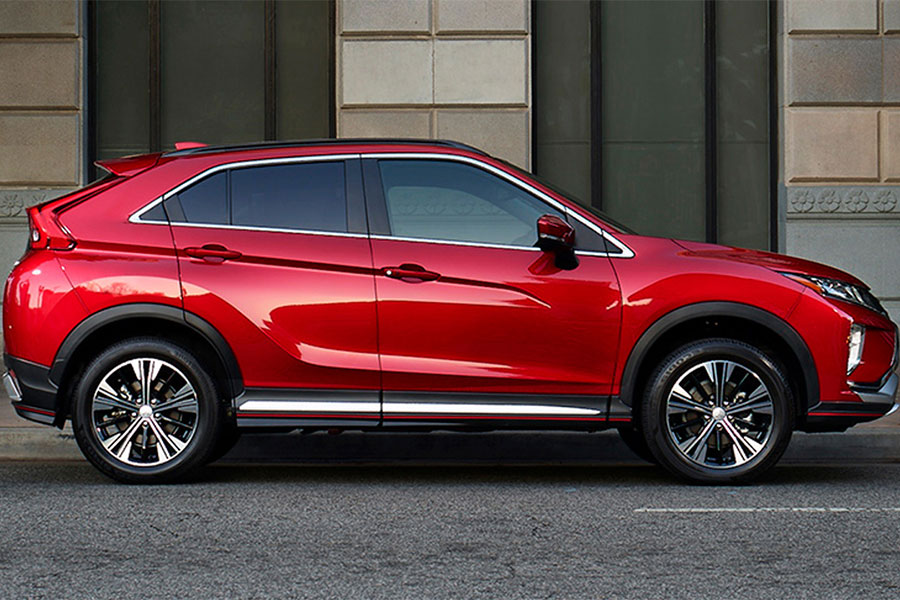 If you're looking to squeeze the most out of your fuel budget, opt for the Eclipse Cross. Depending on powertrain configuration, this modern crossover earns up to 26 city/29 highway mpg or 27 mpg combined. The 2019 Kia Sportage earns up to 23/30 mpg, which can actually be an advantage if you tend to spend most of your time on the highway. However, the Sportage earns 25 mpg combined, giving the Eclipse Cross the overall win.
Heaviest Tow Ratings: 2019 Kia Sportage
When it comes to utility, the Sportage is the sportiest. Properly equipped, it offers above-average tow ratings of up to 2,000 pounds. That means you can tow a small boat, a pair of Jet Skis, or your dirt bike collection into the wilderness whenever you please. Like many crossovers in this segment, the Mitusbishi Eclipse Cross tows max loads of 1,500 pounds, depending on powertrain and equipment.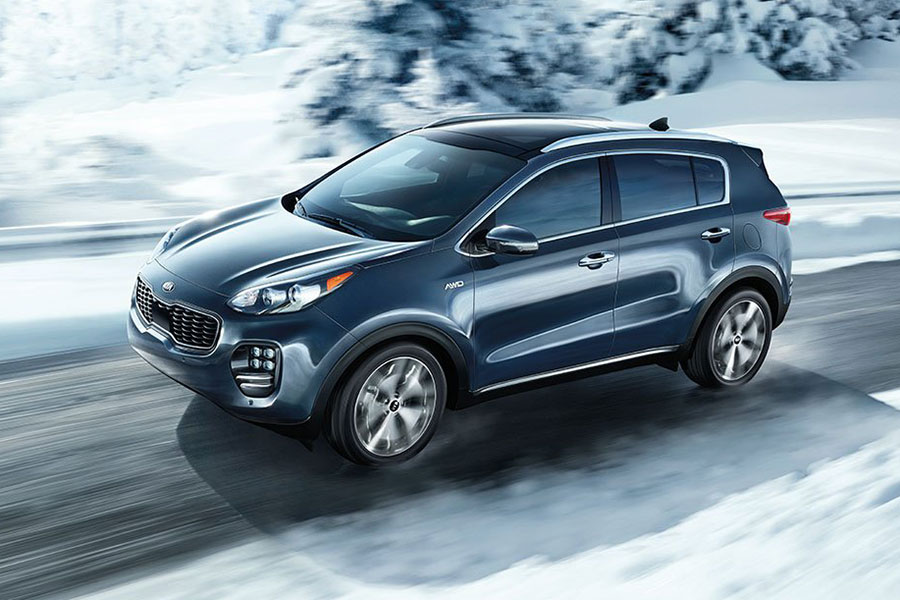 The bottom line is this: the 2019 Kia Sportage has the advantage in terms of utility, comfort, and technology. It therefore provides the better day-to-day driving experience – and the better family adventure, because you can tow two Jet Skis instead of one.