2019 Kia Soul vs Honda CR-V
2019 Kia Soul vs Honda CR-V
With their rich stores of tech features and family-friendly legroom, the 2019 Kia Soul and Honda CR-V appear to have a lot in common – at least at first. So, what's the difference? Which crossover earned the best crash-test scores? Which keeps you connected with smartphone integration technology? Our comparison guide is here to answer your questions.
Most Commuter Comfort: 2019 Kia Soul
The Soul scores big for seating comfort, making it the best crossover for a lengthy commute or family road trip. In spite of the Soul's sporty handling, ride comfort doesn't suffer. This crossover also does an excellent job of smoothing any bumps in the road.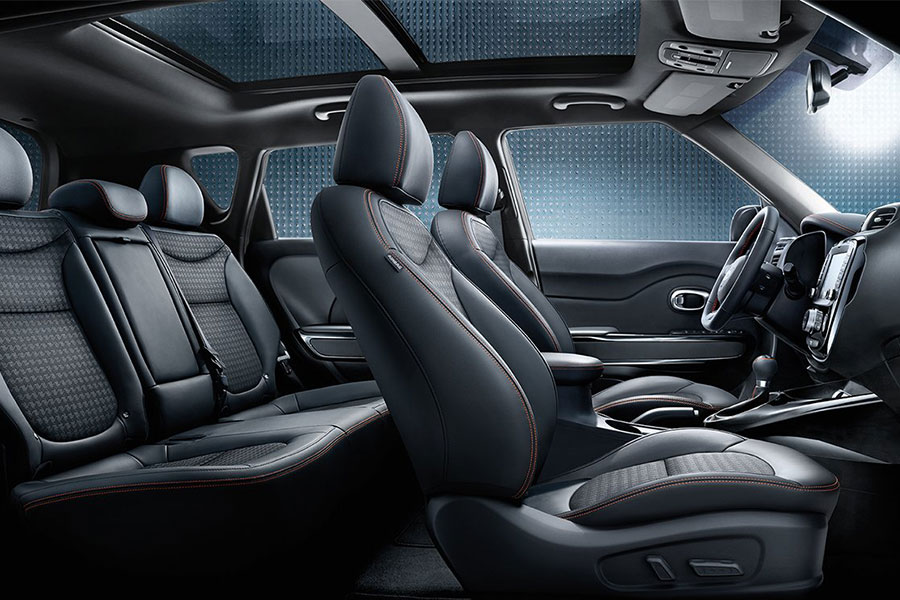 When you're cruising in the CR-V, you're experiencing one of the most refined rides this segment has to offer. However, this Honda crossover lags behind in terms of seat comfort. After a few hours in the CR-V cabin, you may find yourself longing to escape.
Savviest Tech Lineup: 2019 Kia Soul
This competition was a close one, but the Soul inches ahead, thanks in part to its Uvo infotainment interface. Importantly, the touchscreen is quick to respond to your requests and easy to figure out. The last thing you want to do when you're stuck in traffic is deal with an uncooperative infotainment system. Apple CarPlay and Android Auto connectivity is optional for the base Soul trim and standard on the rest, displaying smartphone apps on the central touchscreen. Now you can play music or call home without actually having to touch your phone.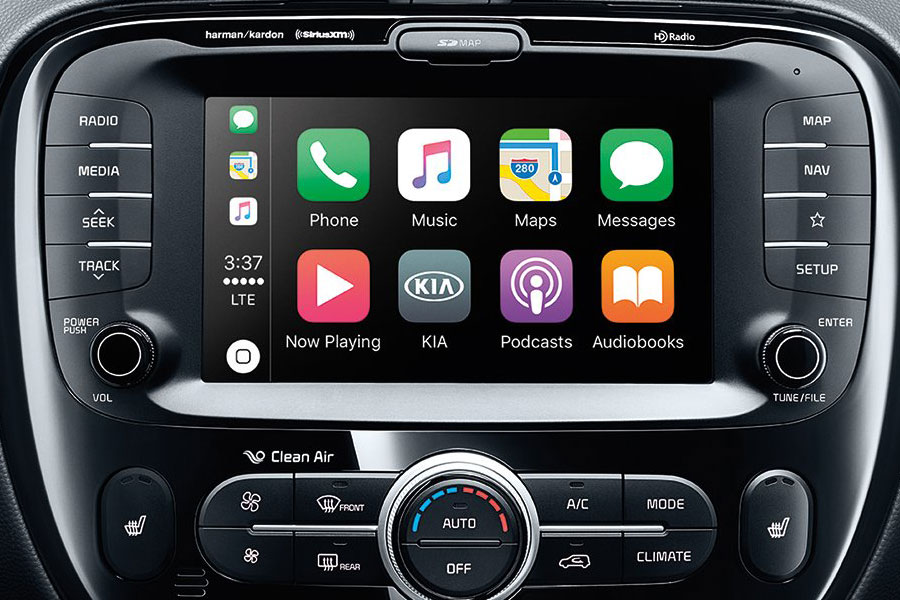 Back on the 2019 Honda CR-V, the mid-level trim model also introduces Apple CarPlay and Android Auto. And it's a good thing, too, because these smartphone integration features are vastly more usable than the Honda infotainment interface. Honda's low-rent graphics and imprecise virtual buttons make the system difficult to use, especially when you want to focus on the road.
Best Crash-Test Ratings: 2019 Kia Soul
Thriftiest Ride: 2019 Honda CR-V
Here, the CR-V leads the way. This subcompact crossover earns up to 28 city/34 highway mpg. The CR-V is also pretty sporty, offering all-wheel drive for extra traction around turns and over icy roads.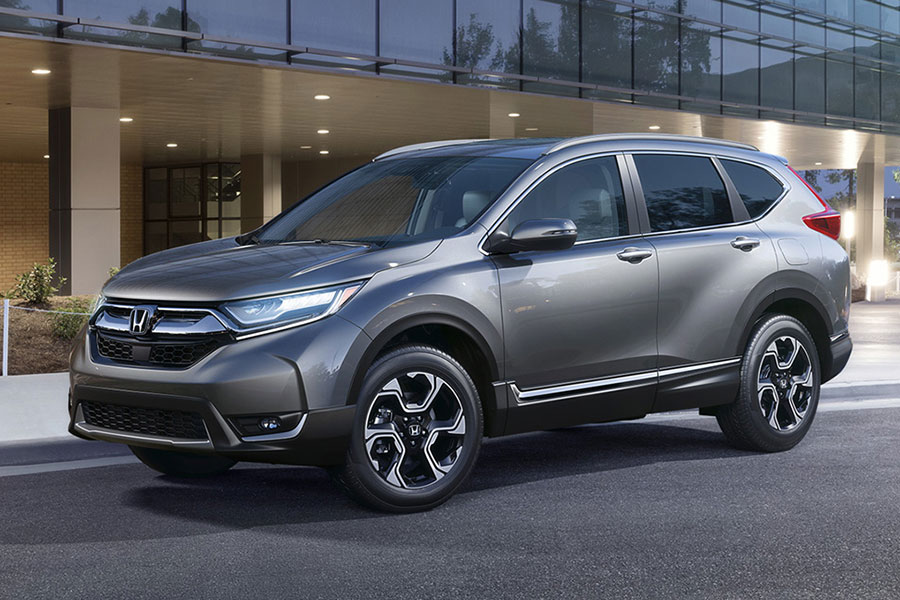 Unfortunately, the 2019 Kia Soul does not offer all-wheel drive. But that doesn't mean the Soul won't provide a sporty ride to work. Au contraire – this small crossover's engine options and quick steering make it fun to drive in just about any setting. The Soul balances athleticism with fuel economy, earning up to 26/31 mpg.
In the end, the 2019 Kia Soul comes out on top, offering not just the most in passenger protection but also in tech and comfort features. For the most comfortable commute and the safest road trip, we'd choose the new Soul every time.