2019 Kia Optima vs Mazda6
2019 Kia Optima vs Mazda6
The 2019 Kia Optima and 2018 Mazda6 do have a lot in common – especially when it comes to roomy comfort and modern performance. But which is right for your daily drive? Our comparison guide can help you decide.
Comfiest Cabin: 2019 Kia Optima
There's no question here – if you want a plush ride, you'll prefer the Optima. In addition to a refined ride, the cabin has plenty of passenger space and supportive cushioning for long-term comfort. Upper trims give you the luxury treatment, with leather upholstery and cozy heated seats.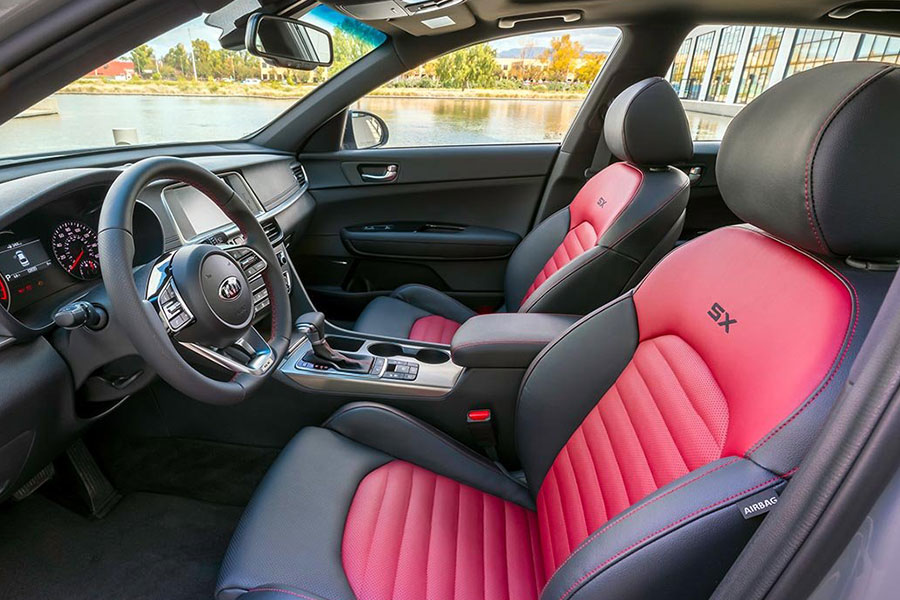 The Mazda6 is certainly a roomy sedan. Your family will also appreciate the comfortable seating, which gives you the just-right amount of firmness. Still, the Mazda6 suspension is tuned for athleticism, so it can feel a bit harsh as you cruise around town.
Best Standard Lineup: 2019 Kia Optima
Here, the Optima has the advantage, giving you the longest list of features for your money. When you're driving on a dark, cold morning, the standard automatic headlights and heated mirrors are on your side. The rearview camera shows you what you're backing up into, helping you avoid potential collisions. Apple CarPlay and Android Auto technology displays smartphone apps on the central touchscreen, so apps like maps and music won't distract you from the road. Finally, the Optima treats you to a bevy of standard driver aids – including forward collision warning – to help you avoid danger. The driver attention monitor even warns you when it seems like you might be falling asleep at the wheel.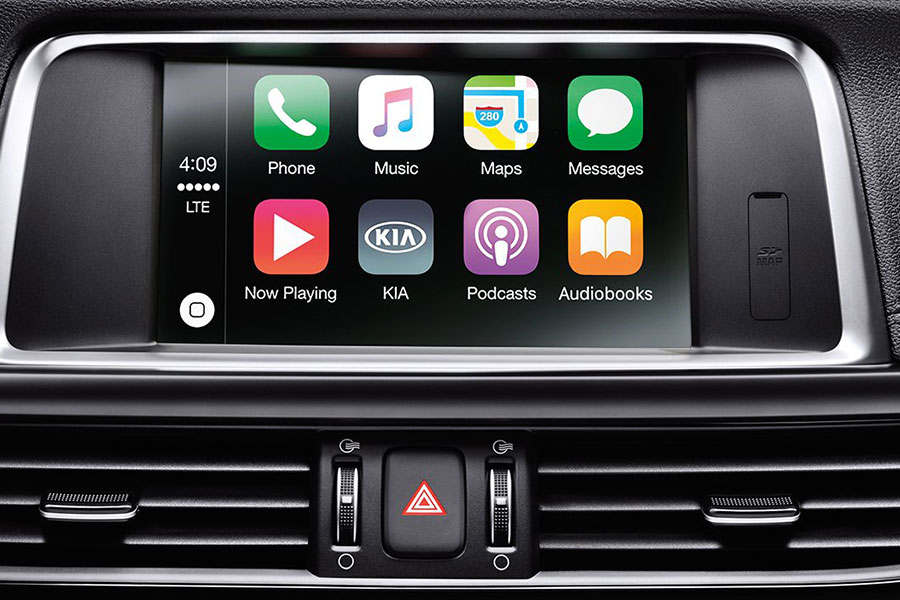 The Mazda6 also offers many of these features, but you generally have to pay extra to get them. This sedan currently offers Apple CarPlay and Android Auto capabilities, though this technology wasn't available when the current model year first hit the dealership.
Most Efficient Commuter: 2019 Kia Optima
You can save the most on gas when you choose the Optima. This mid-size sedan earns up to 27 city/37 highway mpg. The Optima's seven-speed dual-clutch automatic transmission helps you conserve fuel at highway speeds, making it an especially good pick for commuters. The Mazda6 isn't too far behind, though, achieving max EPA ratings of 26/35 mpg.
Sportiest Ride: 2018 Mazda6
When it comes to sporty handling and proficient speed, Mazda is generally tough to beat. This holds true with Mazda6, which impresses with its optional turbocharged engine and overall athleticism. This year, the 2.5-liter four-cylinder engine features cylinder deactivation to enhance fuel economy. The engine switches between two- and four-cylinder operations smoothly, so you won't even notice.

The Kia Optima is tuned less for athleticism and more for ride comfort. Choosing between it and the Mazda6 generally comes down to whether you want a fun driving experience or a smooth, refined performance. The Optima also impresses with its handling, getting you around tricky corners and winding roads with the best of them.
The 2019 Kia Optima is our overall pick. You can expect big things from this mid-size sedan, including a comfy, fuel-efficient commute. The Optima also gives you the most for your money, including a world-class infotainment lineup. We think you'll agree that it's the best sedan for your daily drive.