2019 Kia Niro vs Toyota RAV4
2019 Kia Niro vs Toyota RAV4
At first glance, the 2019 Kia Niro and Toyota RAV4 might seem like a toss-up. Both of these crossovers are fan favorites, albeit for different reasons. So, are you more of a Niro or RAV4 driver? Our comparison guide is here to help you find yourself.
Budget Friendly Driving: 2019 Kia Niro
If you're like most of us, your budget is a tight one, and you want to spend less on upfront costs. Choose the Kia Niro and you can do just that. This punchy little crossover starts at only $23,490. Bonus: the Niro is a cutting-edge hybrid crossover, and its travel-friendly fuel mileage appeals to anyone who would rather keep more money in the pocket rather than spend it at the pump. The base Niro FE model earns 52 city/49 highway mpg, making it even easier to maintain a strict household budget – even in the face of a long commute.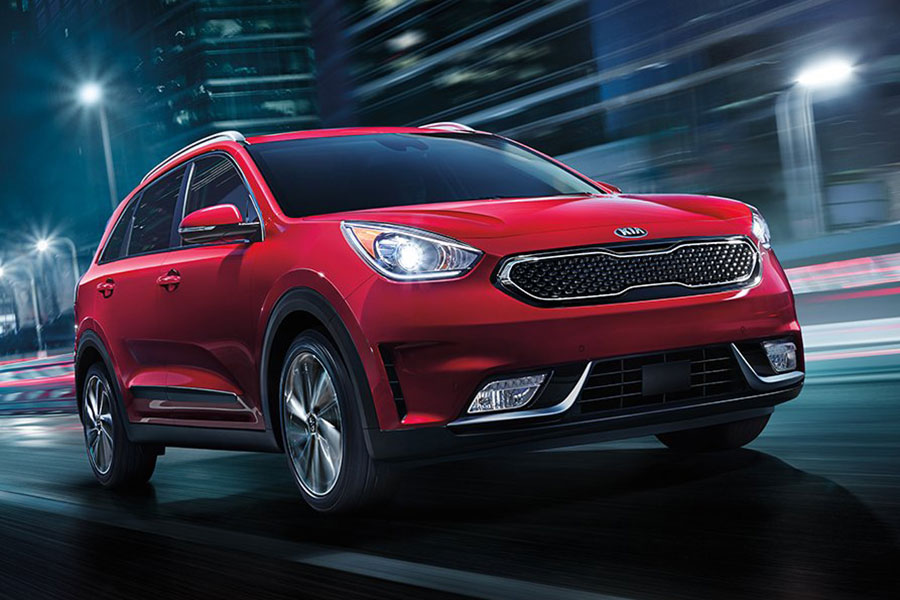 The RAV4 will set you back a little more, because its starting MSRP sits at $25,500 and trims quickly gets more expensive as they go up. For the day-to-day expense, Toyota estimates that the RAV4 will max out at 27 city/34 highway mpg. That's not bad, though – especially when you consider the RAV4's sporty capabilities (see below).
All-Wheel-Drive Capabilities: 2019 Toyota RAV4
The new Toyota RAV4 offers three different all-wheel drive systems. The basic, on-demand all-wheel-drive system sends power to the rear wheels whenever it senses slippage. It's the right choice if you're looking for a little extra safety on wet pavement. The RAV4 Hybrid features an all-electric all-wheel-drive system for greater safety as you travel through wintry weather. This year, the RAV4 Adventure and Limited trims offer new torque-vectoring all-wheel drive technology. This system's high-tech rear differential can proportion the torque to the left or right across the axle, improving both handling and off-road performance.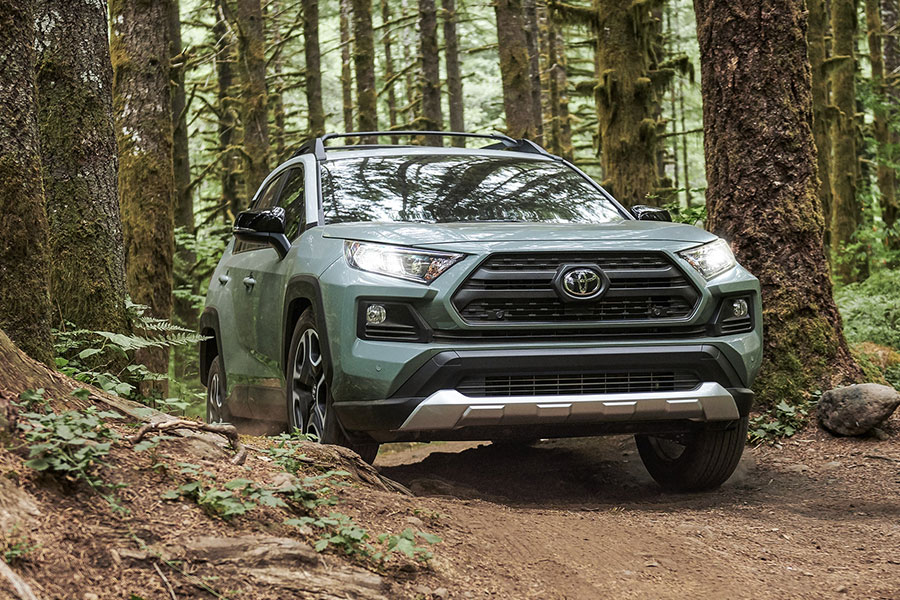 The Niro, unfortunately, has yet to offer all-wheel-drive capabilities. Kia's hybrid crossover was designed more for families who want to save money on fuel and enjoy rich interior comfort.
Most Creature Comforts: 2019 Kia Niro
The Niro might go easy on your wallet, but its comfort-laden cabin wraps you in riches. Settle into either row of seating and there's no shortage of personal space and supportive cushioning. Higher trims can even rival luxury models, with extras like premium Harman Kardon audio and supple leather upholstery.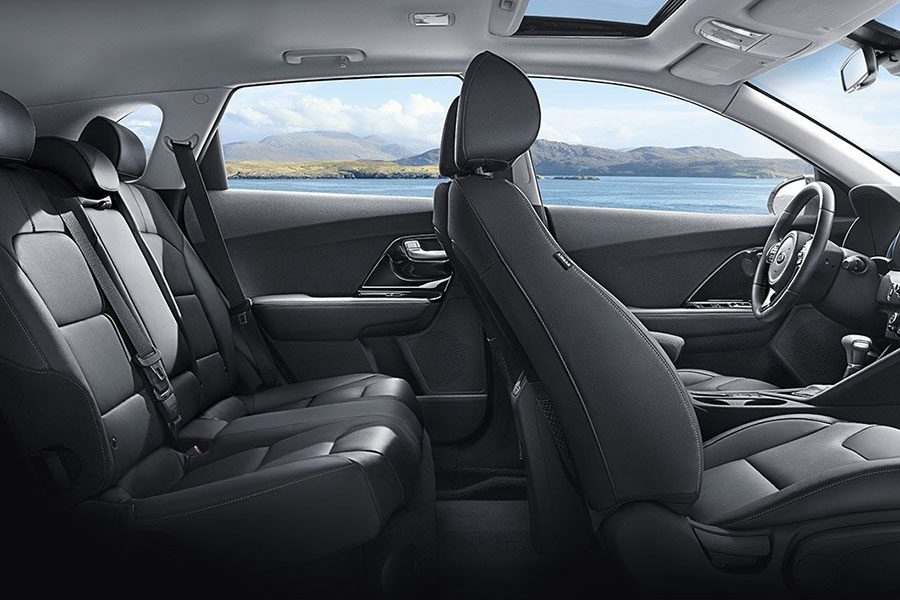 Up front, the Toyota RAV4 is spacious and supportive. In back, most trim models feature rear-seat climate control vents to keep passengers happy on a long trip. Although the newly redesigned RAV4 cabin is a step up compared to previous models, there is one major drawback. Tall passengers won't get a lot of thigh support from the backseat, which is on the flat side.
In the end, if it's a thrifty, efficient ride you're after, the 2019 Kia Niro is impossible to beat. Kia's hybrid crossover is also roomy and comfortable, giving you two cherries on top of an unbeatable deal.