2019 Kia Niro vs Honda CR-V
2019 Kia Niro vs Honda CR-V
Compelling and affordable, the 2019 Kia Niro and Honda CR-V are completely in-step with modern drivers' demands. These compact crossovers offer fuel-efficient commutes, family-friendly interior space, and the latest in smartphone integration. But which crossover is more your speed? Our comparison guide has the facts.
Best Value: 2019 Kia Niro
If you're battling your budget or simply want to save more, the Niro can help. Not only does it have the lower MSRP of the two crossovers, but it also gives you a lot more in terms of fuel mileage. Starting at $23,490, the entry-level Niro FE costs less than the CR-V LX, which starts at $24,350. The Niro FE also gives you the most efficient commute, earning 52 city/49 highway mpg. The thriftiest Honda CR-V will only bring you up to 28 city/34 highway mpg.
Long-Haul Comfort: 2019 Kia Niro
The Niro literally has a leg up on the competition when it comes to comfort. Both rows provide the kind of lateral and lumbar support that makes road trips truly agreeable. If your Niro has ventilated or heated seats, you can expect your ride to be correspondingly cool or cozy.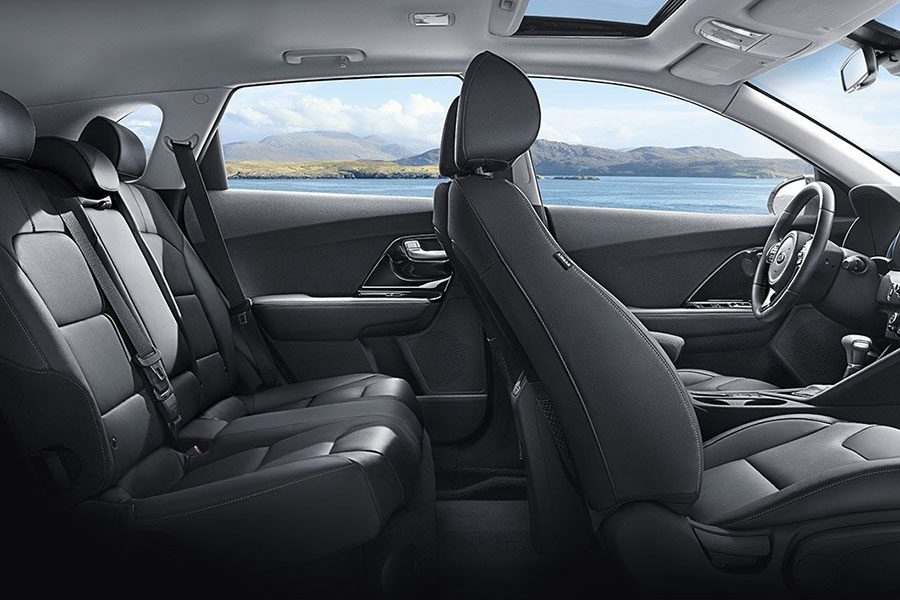 In the Honda CR-V, seats are nicely cushioned for decent support on long trips. As with the Niro, the CR-V offers niceties like leather upholstery and seat heaters. However, the front seats are narrow and taller drivers may find there simply isn't enough space for their legs.
Sharpest Infotainment Lineup: 2019 Kia Niro
This was almost a tie. Both crossovers, for example, provide Apple CarPlay and Android Auto smartphone capabilities so you can use your phone without turning away from traffic. However, the Kia Niro comes standard with this equipment, while the CR-V forces shoppers to upgrade to the mid-level Sport to get it.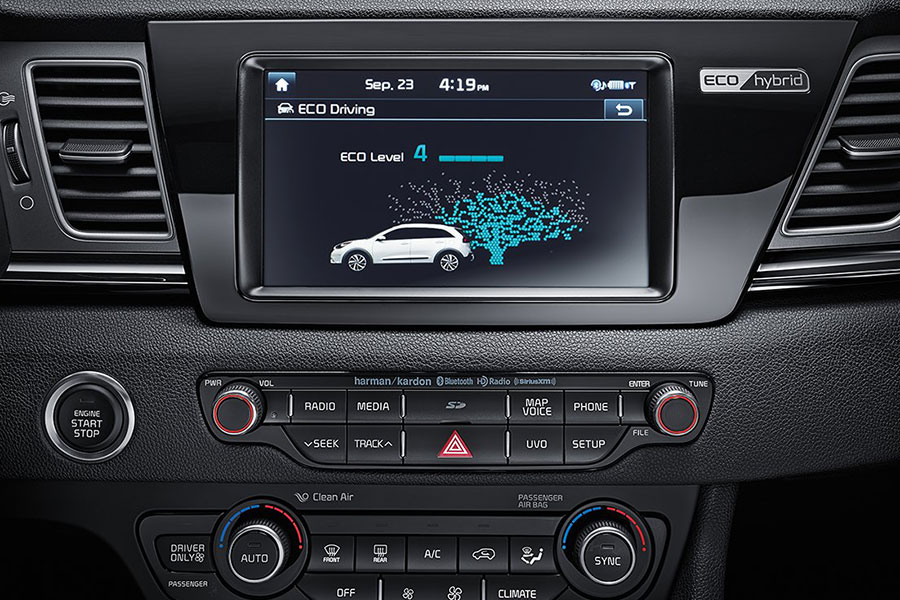 There's also the question of usability. Here, too, the Niro leads the way. Its Uvo touchscreen interface is easy to use and quick to acquiesce to your demands. The new Honda infotainment interface looks nice, but its imprecise virtual buttons can be a huge hassle in fast-moving traffic (and also when you're stopped at a light).
Most in Modern Utility: 2019 Honda CR-V
The CR-V does have one advantage over the Niro: it offers sporty all-wheel drive. This performance technology knows when you need more traction and sends power to the rear wheels whenever necessary. This extra traction doesn't just mean a sportier ride down winding roads – it helps the tires maintain their grip on wet or icy roads. The 2019 Kia Niro, unfortunately, has yet to offer all-wheel drive.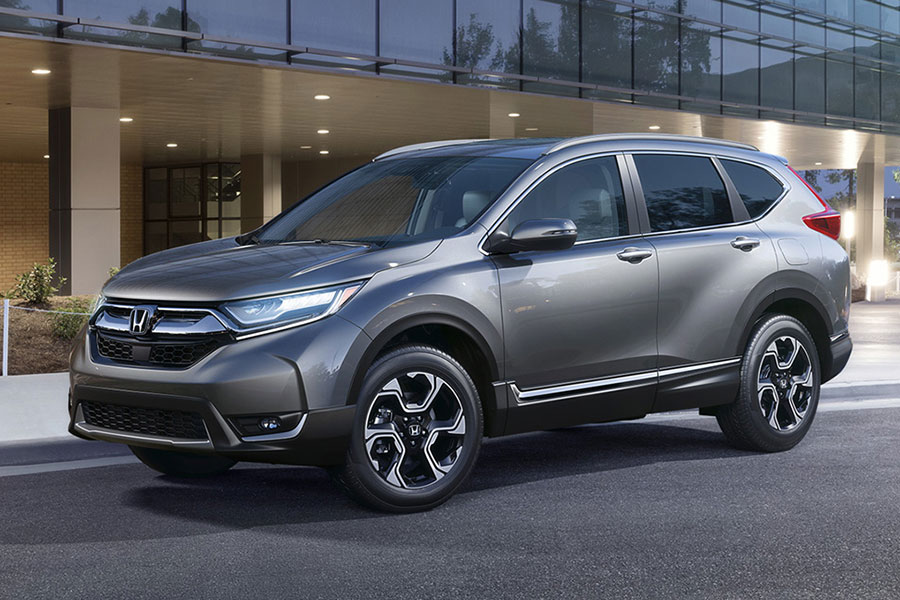 If it's sporty utility you're after, the CR-V may have caught your eye. However, in all other respects, the 2019 Kia Niro is the crossover to beat. We think you'll agree that it's perfect for your daily drive, especially if you want to maximize interior comfort and save money on fuel.