2018 Kia Sorento vs Toyota Highlander

We are currently updating our monthly offers. Please check back shortly for updates.
In the meantime, here are some links that you might find helpful:
The midsize crossover segment is getting increasingly competitive–and crowded. That news is hardly surprising since crossovers and SUVs are incredibly popular with buyers right now, but it does mean manufacturers have to be on top of their game to stay competitive. If you're shopping for a midsize crossover you may well be considering a 2018 Kia Sorento, so let's see how it measures up in a head-to-head comparison with the Toyota Highlander.
2018 Kia Sorento vs Toyota Highlander
Styling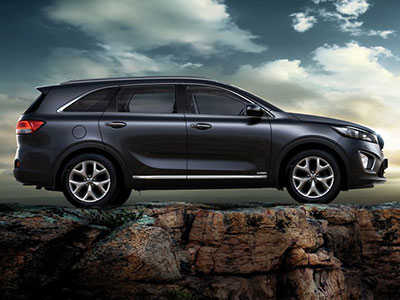 There's nothing particularly revolutionary or standout about the way the 2018 Kia Sorento looks, but it checks all the right boxes for buyers shopping for a midsize crossover. It has a neat, elegant look with nothing controversial at all. That said, it would be unfair to say the exterior styling of the Sorento is mundane because it's not. You'll find a mature and upscale amount of chrome detailing that gives it a slightly premium feel, and it's hard to imagine anyone having any objections to the way the Sorento looks.
The Highlander got a new upper and lower grille design recently, along with different grille finishes and headlight housing designs depending on the trim level. It's a little more of a rugged and truck-influenced design than the Kia, which may or may not be to your liking. that new design is starting to age a bit, though, so this round goes to the Kia.
Engines and Performance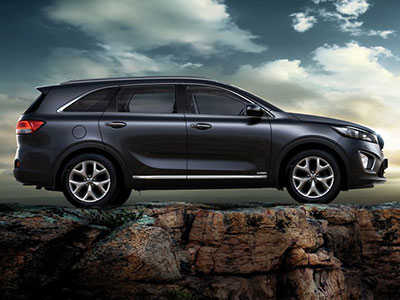 You probably won't come across too many base Sorento L models on lots, but, if you do, you'll find it with a 2.4-liter inline four developing 185 horsepower that's mated to a six-speed automatic transmission. The recently introduced turbo-four is probably the most popular choice, with its 240 horsepower being more than up to the job. There's still a 290 horsepower V-6 option, but its peak torque arrives later than the turbo-four so it's probably not as good as the smaller unit.
The Highlander has a four-cylinder, a V-6 and a hybrid option and the V-6 does produce five horsepower more than the Kia's V-6 manages after a recent upgrade. The standard engine is a 2.4-liter unit just as in the Kia, and as it develops the same 185 horsepower.
Features and Equipment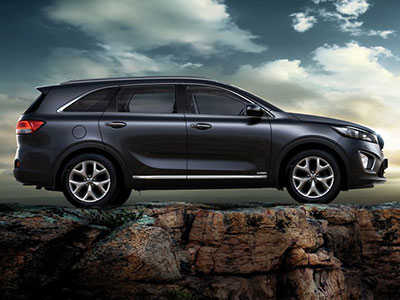 Kia has a reputation for providing high levels of standard features and equipment, and the Sorento is no exception. The L model has all the essentials of power features, AM/FM/XM/CD audio, Bluetooth with audio streaming, and a rearview camera, but the LX then gets serious with the likes of USB ports, an acoustic-glass windshield, automatic headlights, and a roof rack. The EX gets you 18-inch alloys, leather upholstery and dual-zone climate control, and the SX takes you close to luxury levels of standard features.
The Highlander isn't far short of what the Sorento offers in terms of standard features and equipment, and you'll find more trim levels to choose from as well as a hybrid. However, the Toyota costs considerably more than the Kia, so this is another victory for the Sorento.
Safety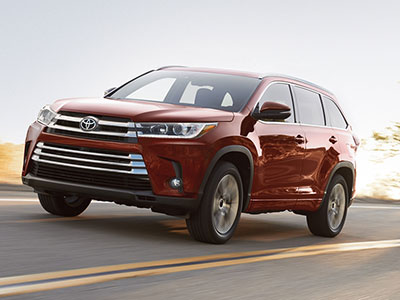 The majority of these midsize crossovers will be sold for family use, so safety has to be a big consideration. The Sorento is one of the best of all crossover SUVs in this important area, which is reinforced with a full five-star rating for overall safety from the NHTSA and a Top Safety Pick+ rating from the IIHS.
Safety is usually a strong point for Toyota, and that's definitely the case here with the Highlander. The Japanese auto giant has added all sorts of clever safety features to its vehicles recently, so as the Highlander also aces the IIHS and NHTSA crash-test regimes, this round goes to the Highlander.
Learn More about the Kia Sorento

Both of these models represent a fairly affordable way of getting a vehicle with three rows of seating, and they're pretty close in most areas. If they were priced similarly, this comparison would be a close call–but since the Highlander costs almost $5,000 more than the 2018 Kia Sorento, the Kia definitely gets the win for us here.