2018 Kia Sorento vs Nissan Pathfinder

Mid-size crossovers, like the 2018 Kia Sorento and Nissan Pathfinder, are perfect for big families who need a little extra utility in their lives. If you're looking for a vehicle that can travel off-road trails and tow substantial toys, you've come to the right place. Check out our comparison guide to learn which of these three-row SUVs is right for you.
2018 Kia Sorento vs Nissan Pathfinder
Configuration Options: 2018 Kia Sorento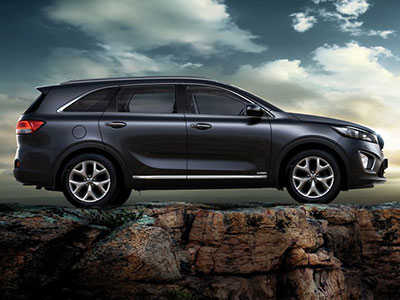 The Sorento isn't your typical mid-size crossover SUV. It's bigger than average, and you can configure yours to have two or three rows of seating. That means the Sorento offers accommodations for up to five or seven passengers, respectively. This Kia hits the sweet spot for drivers who want a family-friendly ride without the larger footprint that comes with the typical three-row SUV.
The Pathfinder, on the other hand, comes as is, so it only works for drivers who require all three rows of space. That's not necessarily a bad thing, but it doesn't give you the same level of choice. This sizeable crossover is a great place for big families to spend hours on the road, thanks to its roomy accommodations and smooth, quiet ride.
Long-Haul Comfort: 2018 Kia Sorento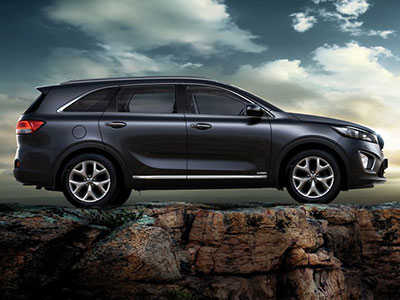 For the most in family-style road-trip contentment, check out the Sorento. When equipped with three rows of seating, this mid-size crossover feels surprisingly spacious, with more than enough head and leg room to go around. Up front, the seats' firm padding is perfect for long commutes, combining comfort with world-class support. The second row slides and reclines to keep everyone happy for the long haul.
In the Nissan Pathfinder, you'll also find excellent front-seat comfort and spacious second-row seats that slide and recline to expand leg room. However, we just wish the third row were a bit more spacious. It accommodates small kids just fine, but anyone else will wish for more room to stretch their legs.
Infotainment Lineup: 2018 Kia Sorento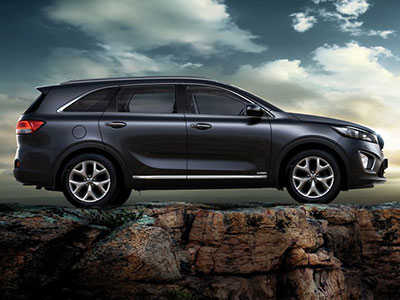 Here, the Sorento surges ahead. Complete smartphone integration – namely, Apple CarPlay and Android Auto technology – is available for all but the base L model. The Uvo infotainment system impresses with its intuitive menus and quick-to-respond touchscreen. Best of all, you can use your phone's voice controls through the central system, which prevents you from looking away from the road ahead.
The Pathfinder's touchscreen is especially impressive, with its crisp graphics and speedy response time. And, like the Sorento, the Pathfinder comes standard with Bluetooth and USB connectivity, making it easy to connect your smartphone. However, the Pathfinder doesn't offer the latest in smartphone integration technology, Android Auto and Apple CarPlay, so it can't display smartphone apps directly on your central touchscreen.
Towing Capabilities: 2018 Nissan Pathfinder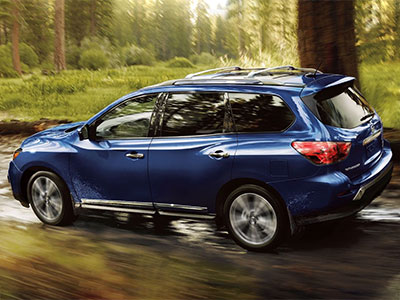 The Nissan Pathfinder has one of the highest tow ratings in the segment, making it a good pick for drivers who have heavy toys at home. Properly equipped, the Pathfinder can tow up to 6,000 pounds. With that kind of utility, you can hook up your Airstream or boat and head into a new adventure every weekend.
The 2018 Kia Sorento isn't quite as powerful, but it does put in a good showing, with max tow ratings of 5,000 pounds. That's enough towing power to transport a boat or a couple of Jet Skis to the lake house, no problem.
Learn More about the Kia Sorento

Although these three-row crossover SUVs have a lot in common, the 2018 Kia Sorento has the most mainstream appeal. It's configurable, so you can choose the seating accommodations that best suit your family. The Sorento is also known for its smooth ride and supportive seating, making it quite the daily driver. You'll love its tech lineup, including complete smartphone integration with Apple CarPlay and Android Auto. Finally, this crossover is more than capable, towing your favorite toys into the wilderness on all of your family adventures.