2018 Kia Niro vs Subaru Crosstrek

How do the 2018 Kia Niro and Subaru Crosstrek compare? These crossover SUVs do have a lot in common. Ultimately, though, they appeal to very different kinds of drivers. Read on to discover which model is right for you.
2018 Kia Niro vs Subaru Crosstrek
Thriftiest Fuel Economy: 2018 Kia Niro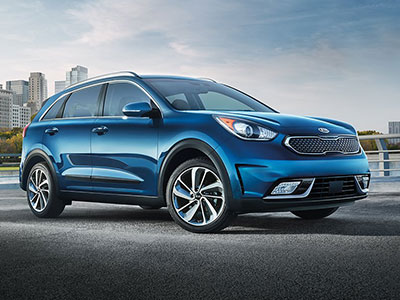 Being a hybrid crossover SUV, the Niro was specially designed with thriftiness in mind. Depending on trim model, it earns up to 52 city/49 highway mpg, so you can expect sufficient savings, no matter how long your trip.
Without a hybrid powertrain, it comes as no surprise that the Subaru Crosstrek trails behind here, earning up to 27/33 mpg.
Most Impressive Safety Lineup: 2018 Kia Niro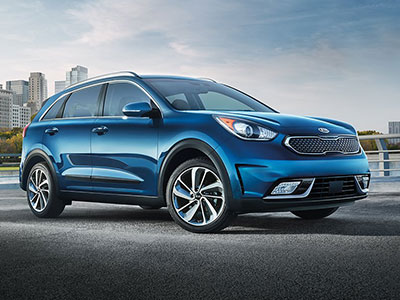 The Niro comes standard with a long list of tech features, among them the Uvo eServices app suite. This technology remedies problems and helps you keep up with maintenance by making it easy to call for roadside assistance or check your vehicle diagnostics. Options like the blind-spot monitoring and automatic emergency braking systems help you navigate dangerous roads with increased peace of mind.
The Subaru Crosstrek also offers high-tech driver aids, such as blind-spot detection and rear cross-traffic alert. And, like the Niro, it comes standard with a rearview camera, so you can back out of a parking space with maximum visibility. Unfortunately, Subaru doesn't offer emergency telematics features.
Most Utility: 2018 Subaru Crosstrek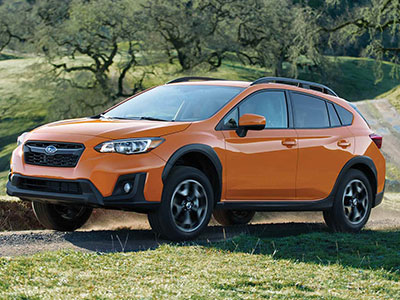 With its standard all-wheel-drive performance gear, the Crosstrek is the right compact crossover SUV for drivers who experience snowy winters. This technology enhances traction on slippery surfaces, like icy roads or light dirt trails, helping you maintain control over performance.
The 2018 Kia Niro, on the other hand, was designed less for rugged performance and more for family-friendly comfort and fuel savings on a daily paved commute. The Niro is a rare Kia SUV, as it doesn't currently offer all-wheel drive.
Best Daily Drive: 2018 Kia Niro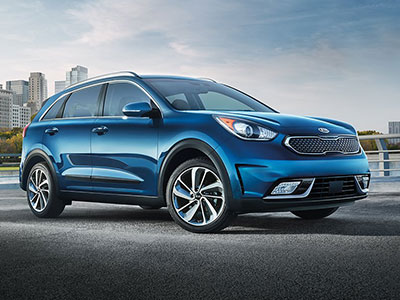 For the most in interior and ride comfort, check out the Niro. Seating is supportive and comfortable, and you can even add luxuries like heated and ventilated front seats for extra enjoyment in extreme weather. The dual climate control system lets you set two different temperatures for driver and front passenger, setting both of you up for the perfect ride.
In the Subaru Crosstrek, you'll love how quiet the ride is. The front seats are firmly padded, perfect for long highway treks. This year, the Crosstrek even increases rear-seat leg room, making things more comfortable for adult-sized passengers. However, it doesn't feel quite as roomy back there as in the Kia Niro.
Learn More about the Kia Niro

Both of these compact crossovers have their high points, but we think you'll be most impressed with the 2018 Kia Niro. It's got everything you need for a smooth, comfortable commute. You'll also love its thrifty powertrain, which gets you through a day of driving without putting a dent in your monthly budget. The Niro is handsomely equipped with safety features, so you can travel with supreme confidence and peace of mind.