2018 Kia Cadenza Limited vs Genesis G90

For a full-size luxury sedan that combines upscale style with excellent value, check out the 2018 Kia Cadenza Limited and Genesis G90. Which model is right for you and your family? Read our comparison guide to find out.
2018 Kia Cadenza Limited vs Genesis G90
Best Interior Luxury: 2018 Kia Cadenza Limited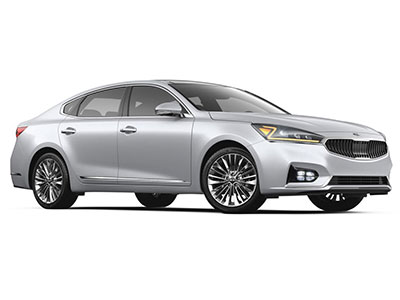 In the Cadenza Limited, you can get an excellent deal on rich modern luxury. The expansive cabin seats two rows of 6-foot-tall passengers with room to spare. Inside, the Cadenza Limited's high-quality materials, like quilted leather seat bolsters and glossy piano black wood trim, give you the full luxury experience.
The G90 makes an excellent first impression, with roomy seating and cushy leather upholstery. Unfortunately, the build quality suffers slightly when it comes to details. The Genesis G90 is pricier than the Cadenza Limited, which is why you wouldn't expect to find plastic cabin parts beside genuine wood trim.
Smoothest Ride: 2018 Genesis G90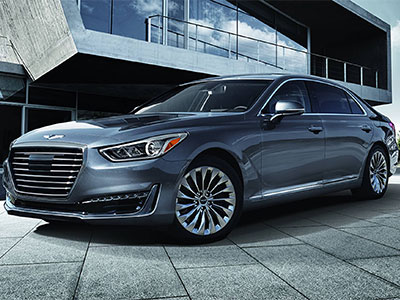 The G90 combines smooth-riding passenger comfort with a healthy dose of athleticism, like a good luxury sedan should. With its all-wheel-drive performance, the G90 sticks corners and maximizes precision on rainy pavement. The twin-turbocharged V6 engine is a sprinter, getting you up to speed in minimal time.
In the 2018 Kia Cadenza Limited, comfort is king. Wherever you travel, you'll enjoy a smooth ride. It's not quite as fun to drive as the G90. But, if you're not concerned about sportiness, you'll appreciate the Cadenza's hushed cabin and excellent ride comfort.
Best Tech Lineup: 2018 Kia Cadenza Limited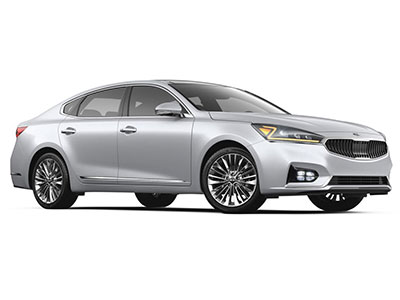 This was a tough one, but the Cadenza Limited inches ahead. It has a lot of bells and whistles to make you feel like you're getting the luxury experience – namely, the power-operated trunk lid and a head-up display. When summer hits, the rear power sunshade keeps the cabin cooler. But the Cadenza Limited's most important tech feature is complete smartphone integration, with Apple CarPlay and Android Auto capabilities. This technology keeps you connected safely, displaying smartphone apps on your central touchscreen so you don't have to look down at your phone. You can even press a button on the steering wheel to access your phone's voice control system.
The G90 has a few tech features that you won't find on the Cadenza Limited. For starters, it's easier to keep young kids happy on long trips – just pop Moana into the DVD player. We're also fans of the navigation system, which is easy to figure out, getting you wherever you want to go without any guesswork. There's just one drawback: Apple CarPlay and Android Auto smartphone integration won't be available till next year.
Best Value: 2018 Kia Cadenza Limited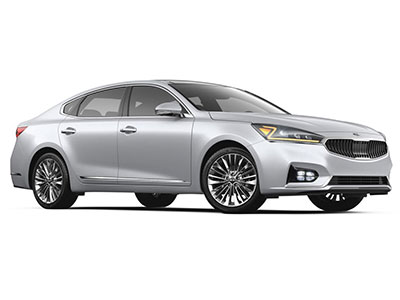 Starting at $44,690, the Cadenza Limited gives you an excellent deal on opulence. With its smooth, powerful performance and upscale cabin, you'll feel like you've hit the jackpot.
The Genesis G90 also offers an upscale driving experience, but you pay for the privilege–nearly $25K more. When you put them side by side, it's hard to see why anyone would pay that much more for the Genesis G90.