2017 Kia Soul vs Nissan Juke

We are currently updating our monthly offers. Please check back shortly for updates.
In the meantime, here are some links that you might find helpful:
Subcompact crossover SUVs are impressively popular, mostly because these vehicles are great fun and can be great value. The 2017 Kia Soul and the Nissan Juke are without doubt two of the best and most popular of what's currently available. So, let's see how they compare in a head-to-head competition.
2017 Kia Soul vs Nissan Juke
Styling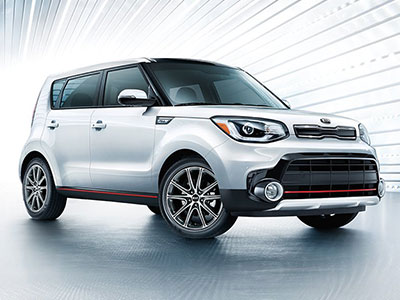 Not too many vehicles rely more heavily on exterior styling to attract buyers than compact crossovers do, which could be why some of them have the most polarizing designs in the entire auto market. The 2017 Kia Soul has an undeniably boxy stance that probably isn't to everyone's taste, but it's matured over its lifespan so far and far more people love it than don't.
The Nissan Juke has to be one of the most distinctive designs out there right now–you either love it or hate it. To be completely fair though, the Juke has proved to be popular with buyers all over, so the Juke's design must be appealing. The latest model has moved away a little bit from the bug-eyed look it started out with, but it's still not conventional in any way.
Interior Space and Comfort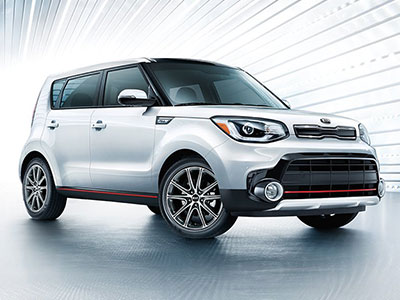 Despite being fairly small, the Kia Soul has lots of space inside because designers have made each foot count. You'll get an impressive 18.8 cu.-ft. of cargo space with the seats up and the cargo tray in place, 24.2 cu.-ft. without the tray, or a maximum 61.3 cu.-ft. with the rear seats down. You'll also find a generous 39.1 inches of leg room in the rear seats, which is enough even for taller passengers.
Front seats in the Nissan Juke are spacious, but there's a disappointing 32.1 inches of leg room in the rear. The rear seat also feels a bit higher than necessary, which means restricted head room especially for taller passengers. Even when the back seats are not being used and folded down, there's only 39.5 cu.-ft. of cargo space, so the Kia takes this round.
Performance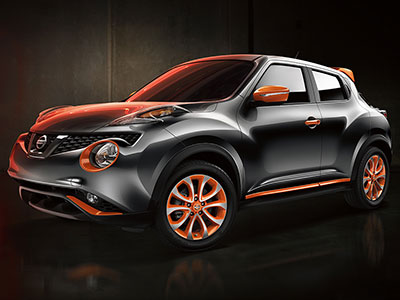 The lack of an engine to match the Soul's fun and funky styling used to be an issue for some buyers, but that's now been addressed. Higher trim levels now feature a 1.6-liter turbo-four and seven-speed dual-clutch transmission combination, which has turned out to be a winning formula. The Soul is also available with 1.6-liter and 2.0-liter non-turbo four-cylinder engines, but the 201 horsepower 1.6-liter turbo is without doubt the standout option.
The base engine in the Juke is a 188 horsepower 1.6-liter turbo-four, and when properly pushed is quicker than much of the competition getting to 60 mph in around seven seconds. In Nismo versions of the Juke, though, delivers up to 215 horsepower and nearly 100 revised components for enhanced performance. This has to be a convincing win for the Nissan Juke.
Safety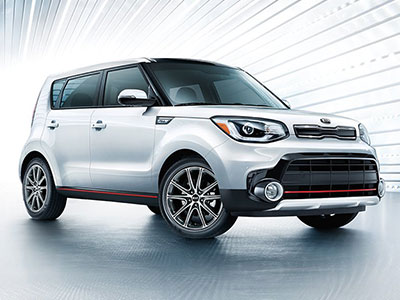 The Soul does well in the safety arena by getting a full five-star rating for overall safety from the NHTSA, while the Kia also gets top "Good" scores in all crash tests carried out on it by the IIHS.
The structure underpinning the Juke is fairly old now, and the latest crash-test scores reflect that fact. The 2016 model did manage to get "Good" scores from the IIHS in most tests, although it did get "Poor" in the small-overlap front crash test. With only four stars from the NHTSA overall, and with a worrying and rare three-star score in frontal crash protection tests, we've got another comfortable triumph for the Kia on our hands with safety.
Learn More about the Kia Soul

The 2017 Kia Soul is a very widely acclaimed subcompact crossover, and it's not hard to see why. The Nissan Juke is definitely starting to show some signs of age, and some of its novelty factor is wearing thin. But the Soul just appears to get better and better. If you're going to buy one of these subcompact crossovers, we think it has to be the 2017 Kia Soul.