2017 Kia Soul vs Honda Fit

We are currently updating our monthly offers. Please check back shortly for updates.
In the meantime, here are some links that you might find helpful:
The 2017 Kia Soul and Honda Fit are both compact hatchbacks, a little car with a lot of cargo space for the small family on the go. In this head-to-head, we look at the features and specs of these two models to make car shopping easier. We'll help you decide which compact hatchback is right for you.
2017 Kia Soul vs Honda Fit
INTERIOR COMFORT & STYLE: Kia Soul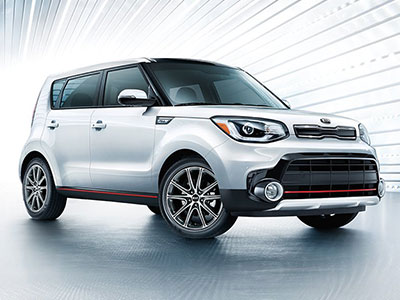 The 2017 Kia Soul seats five comfortably and has about the same amount of cabin space as its competitors. But probably the reason you're interested in a hatchback is all that cargo space. Well, the 2017 Kia Soul has more of it, to the tune of 24 cubic feet compared to the Fit's 17 cubic feet. That's a considerable difference, amounting to another piece of luggage or two.
The Honda Fit also seats five, but taller passengers may feel a lack of head room due to its lower roofline. Some drivers may also wish for more leg room as well. The Fit feels luxurious for its class and has lots of soft-touch plastics.
TECHNOLOGY: Kia Soul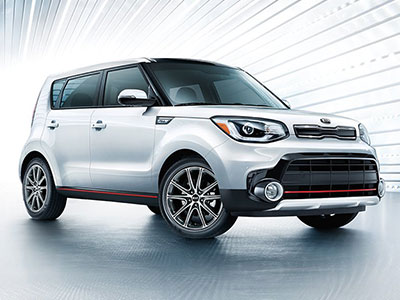 Like most Kia vehicles, the Kia Soul has lots of fun and convenient tech. The base model comes with keyless start, automatic headlights and climate control, and a 5-inch center touchscreen with Apple CarPlay and Android Auto connectivity. Not enough? The technology package gives you an 8-inch touchscreen with navigation, blind-spot monitoring, and HID headlights, premium audio system with speaker lights, LED fog and tail lights, heated front and rear seats, heated steering wheel, and power-folding mirrors.
The Honda Fit feels outdated by comparison. Its navigation system has been described as slow and unintuitive. Complicating matters, there are no knobs and buttons, forcing you to use the sluggish touchscreen. In 2017, the Fit still doesn't have Apple CarPlay and Android Auto for smartphone connection.
FUEL ECONOMY: Honda Fit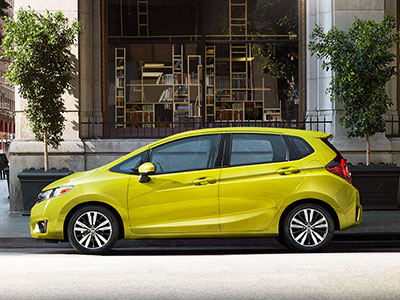 The Kia Soul gets 26/31 miles per gallon. For those wanting better fuel economy, the Kia Soul does have an electric option, which gets an astounding 120/92 miles per gallon electric.
The Honda Fit does better in this category, coming in at 29/36 miles per gallon. Though no powerhouse, it accelerates well for its class but be ready to hear some cabin noise.
SAFETY: Kia Soul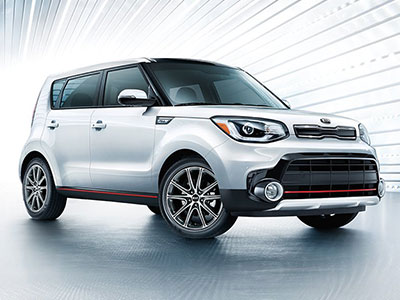 The 2017 Kia Soul earned a perfect five-star overall safety rating. It has plenty of safety options, such as forward collision warning, lane departure warning, blind spot warning, and rear cross-traffic alert, to keep your family protected.
The Honda Fit also earned a five-star overall safety rating but has fewer safety options. The Fit has new safety features coming in 2018, but as of 2017 has no blind-spot warning or forward-collision warning options. It does have ABS brakes, brake assist, daytime running lights, and multi-angle rearview camera.
Learn More about the Kia Soul

The Honda Fit does better in fuel economy, but for drivers who want plenty of head and leg room, better safety features, and superior tech, the 2017 Kia Soul is a better hatchback. And, let's face it, buyers looking at hatchback want that cargo space and the Kia Soul has it.