2017 Kia Soul vs Honda CR-V

The quirky Kia Soul turns heads. Its boxy shape looks like nothing else on the road. Is it a hatchback, a compact car, or a compact sport utility vehicle? Or is it all three at once? You be the judge. In this comparison, we pit the Kia Soul against the more conventional but very popular Honda CR-V. Before you hit the dealership, check out our comparison guide. We'll help you decide which compact vehicle is right for you.
2017 Kia Soul vs Honda CR-V
INTERIOR COMFORT & STYLE: Honda CR-V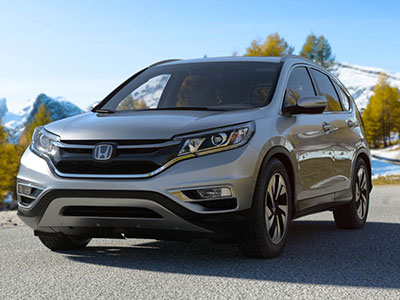 The boxy frame of the Kia Soul means plenty of head room for passengers in front or back. The Kia Soul is, therefore, both comfortable and roomy. For a car as affordable as it is, the Soul also looks surprisingly luxurious, with an upscale cabin, high-grade materials, soft plastics, and comfortable seating. The Soul's cargo capacity is most impressive for a car its size: 24 cubic feet or 61 with the seats folded down.
The Honda CR-V is more than a foot longer than the Kia Soul but its interior dimensions are almost the same, thanks to the Soul's smart design. Where the CR-V stands out is in its cargo space, with 39 cubic feet with the seats up and a whopping 76 with the seats down, making the Honda CR-V the class leader in cargo capacity. The cabin of a CR-V is upscale, especially with the wood trim in more expensive models.
TECHNOLOGY: Kia Soul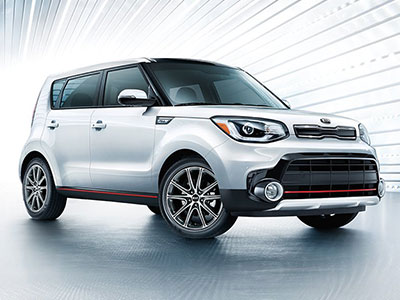 Most Kias have great technology, thanks in large part to its intuitive and responsive UVO infotainment system, which is optional on the Soul. The base model starts with a simple sound system, Bluetooth, and USB port. We recommend you spring for a little more tech, features which may include UVO with a 7- or 8-inch touch screen, Android Auto, Apple CarPlay, navigation, and a premium audio system.
On the other hand, the CR-V offers the HondaLink system, which many users found to be frustrating. On the HondaLink system, all controls except the volume knob are on a slow touchscreen that's almost sure to take your eyes off the road. We're not sure if that's better than no infotainment system at all. The standard features are otherwise almost identical to those of the Soul. Optional features include remote start, proximity key, push-button start, power-adjustable driver's seat, a power moonroof, dual-zone automatic climate control, a nine-speaker audio system, satellite radio, HD Radio, a 7-inch touch-screen infotainment system, Apple CarPlay, Android Auto, and navigation.
SAFETY: Kia Soul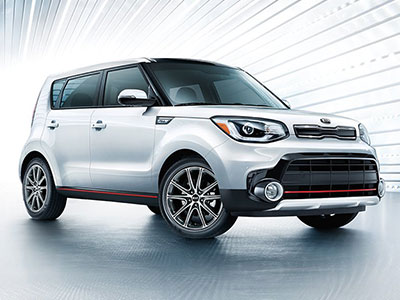 Both the Kia Soul and Honda CR-V are tremendously safe vehicles. The Soul earned five stars in its government safety tests and a Top Safety Pick + distinction from IIHS. Honestly, it's hard to imagine getting any better. Optional active safety features include forward-collision, lane-departure warning, blind-spot monitor, rear cross-traffic monitor, and rear parking sensors.
The CR-V did just as well in both government and insurance testing, also earning five stars and a Top Safety Pick + respectively. Its optional features include Honda Sensing system that alerts you to obstacles ahead, forward collision warning, automatic emergency braking, lane departure warning, lane keep assist, adaptive cruise control, blind spot monitoring, rear cross traffic alert, and road departure mitigation.
PRICE: Kia Soul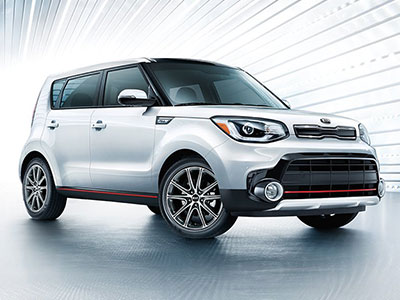 Are you sitting down for this? The 2017 Kia Soul starts at only $16,100 MSRP. That's an outstanding value, especially when you consider how the Kia Soul meets or beats its competition in this comparison in almost every category. Even if you get the turbocharged Exclaim model, you're only looking at $23,500.
By comparison, the Honda CR-V starts at $26,245. Get all the bells and whistles and you can easily end up paying about $10,000 more than the most expensive Soul trim. The CR-V's marginally better fuel economy can't make up for that kind of change, even in the long run.
Learn More about the Kia Soul

With outstanding safety ratings, a smooth and sumptuous ride, and an unbeatable infotainment system, the Kia Soul pulls ahead for a far more affordable price. You can get just about everything you want, for less. If the boxy shape isn't a turn off, there's plenty to make you a happy owner of the 2017 Kia Soul.