2017 Kia Soul: Freehold, NJ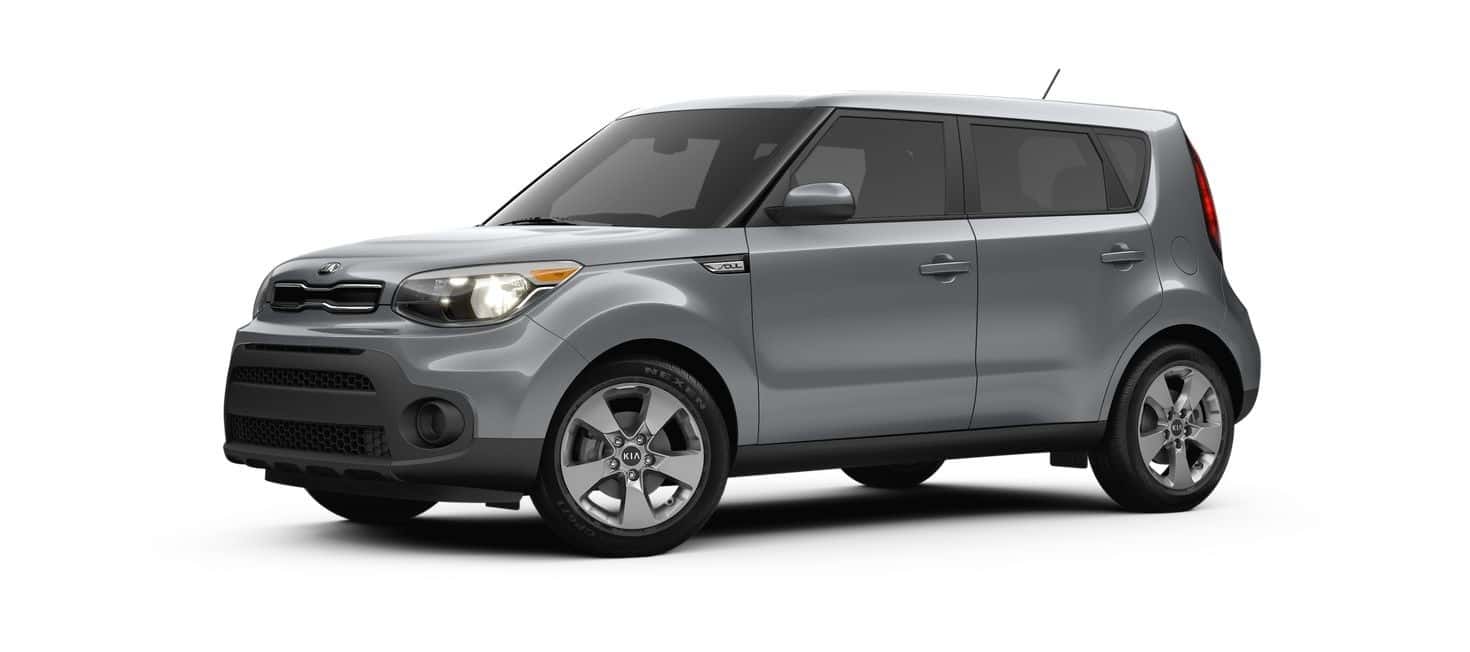 2017 Kia Soul
We are currently updating our monthly offers. Please check back shortly for updates.
In the meantime, here are some links that you might find helpful:
You want a little more space, like in an SUV, but you also want the driving experience and feel of smaller car. You wish there was something in between. There is! The 2017 Kia Soul has all this and more.
The Kia Soul is labeled and marketed as a Crossover SUV, but it has the feel and response of a small sedan. The Traction Control System and Electronic Stability Control give you that control. It's like the adult version of a go-cart. The Brake Assistance System senses when you are making a quick stop and increases the brake pressure to give you the ability to make the quick stop you need. So, if you're looking for something for a windy mountain road, the Soul will not disappoint.
The Soul has everything inside to keep you comfortable. The available leather seats provide comfort that just keeps getting softer with age. Front seats can be heated or ventilated so your seat will be perfect no matter what the weather is like. Something else to give you an improved and unique driving experience is the Soul's mood lighting. The mood lighting will respond to the intensity of your music or can be set to a rotation of changing colors. When you pair mood lighting with a panoramic sunroof, your driving experience hits a whole other level.
Continuing inside the Soul, the technology allows you to connect your car to what you already use. Through Apple Car Play, your car and your phone become one. Through your touch screen you can run your phone's apps to include your music, podcasts, iHeart radio, Audiobooks, Maps, and more. The 8" touchscreen also is where you can run your Sirius XM Radio or the already built-in GPS System. And to make charging you own technology even easier, the Soul is equipped with a USB port.
When you're driving around town, you need to feel safe. The same brake system that gives you more control makes for a safer car, since it senses and adjusts to an emergency braking situation. Blind spot monitoring helps make sure you avoid accidents when changing lanes. A rear back-up camera lets you get out of your parking space with confidence and ease, even if you're parked between a Suburban and an Expedition. In the event that an accident does occur, the Soul's airbag system is quite impressive. They cover the steering wheel, passenger dash, doors, and all the side mirrors so that you have as much protection as possible.
Conclusion
Being a crossover, the 2017 Kia Soul has the style and maneuverability of a smaller car with the ground clearance and headroom of an SUV. With mood lighting, integrative technology and more, it's everything you need.