2017 Kia Sedona vs Honda Odyssey

We are currently updating our monthly offers. Please check back shortly for updates.
In the meantime, here are some links that you might find helpful:
The 2017 Kia Sedona and Honda Odyssey represent some of the most trusted names in minivans, which are still the best way to transport your crew to sporting and social events. Which minivan is better suited to your family? Our comparison guide is here to help.
2017 Kia Sedona vs Honda Odyssey
Family-Friendly Comfort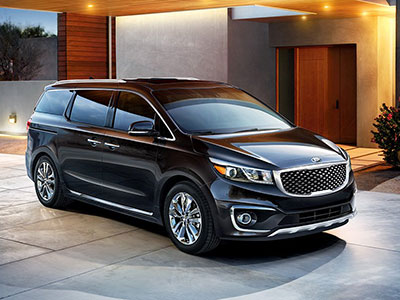 The Kia Sedona isn't just the more affordable option – it's also the most comfortable. It's got generous elbowroom for up to eight passengers, so you can load the entire family into the cabin and head across country in style. And, as the grown-up in the front seat, you'll enjoy plush cushioning and long-term support. If you choose, you can even use the Sedona as a commuter vehicle.
Even the Odyssey's third row has plenty of adult-friendly legroom, making a great pick for growing families. Like the Sedona, it delivers a smooth ride, increasing your comfort levels. However, you'll save more on a Sedona, and no one wants to pay more to get basically the same features.
Technology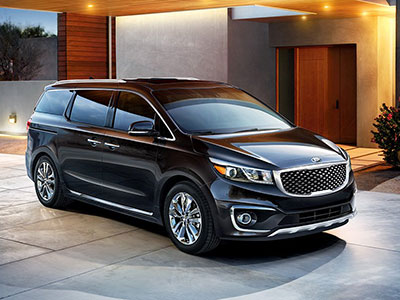 In the Sedona, Apple CarPlay and Android Auto do an excellent job of keeping you safely connected to friends and family. This technology displays smartphone apps like Phone and Messages on the central touchscreen. You can even use your phone's voice controls to ask the system to read your texts or direct you to the nearest rest stop.
The Honda Odyssey also features Apple CarPlay and Android Auto, so you can enjoy all the latest smartphone features without ever picking up your phone. However, compared to the Sedona's central touchscreen, we've found the Odyssey's to be a little finicky. It can be slow to respond, causing frustration as you move through traffic.
Safety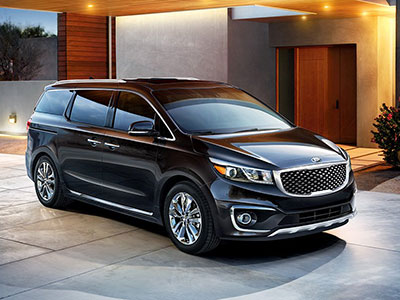 In government crash tests, the Sedona earned a perfect five-star rating for overall protection. When you need to come to a quick stop, the Sedona's firm brake pedal delivers excellent performance. You can also add a number of high-tech safety aids, including a forward collision mitigation system that automatically applies the brakes when it senses an oncoming crash.
The Honda Odyssey will also impress you with its crash-test scores. Unfortunately, its driver aids have proven a little too quick on the draw. And no one wants a forward collision warning system that cries wolf.
Fuel Economy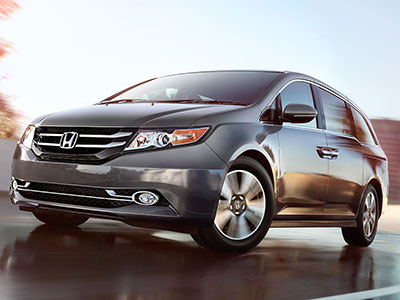 The Honda Odyssey has the edge here, earning up to 19 city/27 highway mpg. And, in addition to saving you on fuel, it will also provide you with impressive handling, inspiring confidence on tight city streets and winding highways.
Still, the 2017 Kia Sedona does almost as well at the pump, earning up to 18 city/25 highway mpg. You'll also like the Sedona's easygoing ride. It's not a sports car, but you'll enjoy a smooth performance and quick acceleration.
Learn More about the Kia Sedona

Although the competition was fierce, the 2017 Kia Sedona is our overall pick. It provides excellent passenger space and comfort – and all at a price you can afford. The Sedona's savvy tech features keep you safely connected, and this minivan is both thrifty and capable.