2017 Kia Optima vs Honda Accord

We are currently updating our monthly offers. Please check back shortly for updates.
In the meantime, here are some links that you might find helpful:
Family-style sedans, like the 2017 Kia Optima and Honda Accord, are your ticket to plush, modern transport and moneysaving fuel economy. Cutting-edge safety gadgets, including automated emergency braking, actively protect you from danger. But which model is right for you? Check out our comparison guide to learn which full-size sedan delivers maximum luxury and saves you the most on gas.
2017 Kia Optima vs Honda Accord
Interior Comfort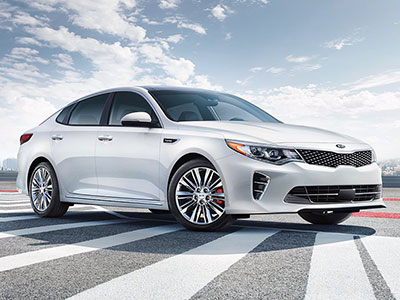 Inside, the Optima takes its cues from a much pricier model. You'll find high-quality materials and plush cushioning throughout the cabin. Leg room is abundant in both rows, and adult-size passengers will be perfectly comfortable, even in the backseat. You can even select upscale options, like heated and ventilated front seats.
The Honda Accord is also big on comfort and refinement. Seating is supportive, so you can make the most out of long rides. You'll also find plenty of head and leg room to go around. We only have one critique – the Accord doesn't offer as many luxury features as the Optima. For example, you don't have the option of ventilated seats or a heated steering wheel.
Technology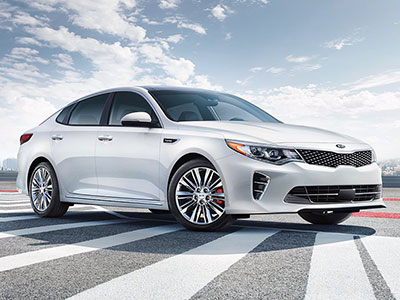 It's always a downer when you're stuck in traffic and falling prey to an unresponsive touchscreen – but the Optima skirts this problem with its intuitive 7-inch touchscreen. The Uvo infotainment menus are equally easy to use, which makes for a pleasant overall experience. Best of all, Android Auto and Apple CarPlay smartphone integration features display apps like Phone and Messages directly on the touchscreen, minimizing driver distraction.
Similarly, the Honda Accord also supplies complete smartphone integration with Android Auto and Apple CarPlay. With this technology, you can even use your phone's Maps app as a navigation system, forgoing the need to pay extra for Honda's navigation technology. There's only one drawback here – dealing with the Accord's finicky touchscreen can be a frustrating experience.
Safety Features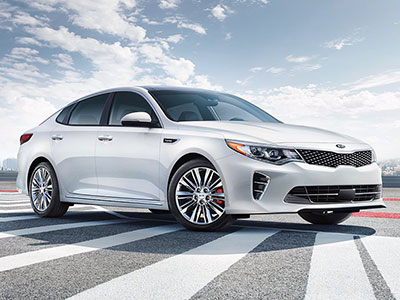 In the Kia Optima, safety reigns supreme. In government crash tests, it earned a perfect five-star rating for overall protection. High-tech driver aids, like blind-spot alert, update you on nearby danger. If it detects an oncoming crash, the forward collision warning system will spring into action, automatically applying the brakes to mitigate damages.
The Honda Accord also earned top marks in government crash tests, which means peace of mind on the highway. Honda also provides unique driver-aid technology with its LaneWatch system. It displays your passenger-side blind spot on the central touchscreen, so you can avoid sideswipes. Its other driver aids, however, can be too quick to react, alerting you to situations that aren't actually dangerous.
Performance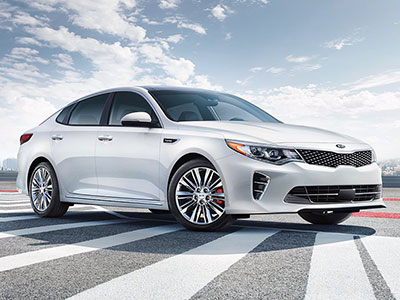 The Honda Accord gives sedan buyers two things they love: sporty acceleration and excellent fuel economy. Depending on which powertrain is under the hood, it earns up to 27 city/36 highway mpg. On winding roads, the Accord's sporty handling gives it an edge over many of its mid-size competitors.
The 2017 Kia Optima will save you a little bit on gas – it earns up to 28/37 mpg. The Optima also specializes in ride smoothness, giving you a comfortable trip for hours at a time. It's not as sporty as the Accord, but it has plenty of family-friendly appeal.
Learn More about the Kia Optima

Both of these mid-size sedans offer their own take on premium performance, but the 2017 Kia Optima is our overall pick. It supplies a wide range of comfort and convenience features at a great price – including luxury items like ventilated front seats–and infotainment features that do an excellent job of keeping you connected with minimal distraction. Overall, the Optima will give you the best bang for your sedan-buying bucks.