2017 Kia K900

Completely redesigned for 2017, the Kia version of a luxury sedan looks and acts like a proper luxury sedan. With a sleek exterior and impressive performance, you'll get exactly you're looking from a smart, savvy automaker.
2017 Kia K900
The exterior of the Kia K900 looks every bit the part of a luxury sedan. From its sleek aerodynamic lines to its 18-inch wheels, the K900 works overtime at making you feel like you're wrapped in luxury. Smart welcome lighting, which senses your Smart Key and lights up your door handles, and a Smart Trunk, which opens when you stand behind it with the Smart Key, make you feel like you've hit another level of refinement.
The interior feels equally refined. Wildly impressive leg room lets even your tallest friends relax in style, and the 12-way adjustable drivers seat makes sure that even the toughest traffic is no worry. Luxury features extend throughout: heated and ventilated seats, a 14-speaker audio system, three-zone climate control, and panoramic sunroof among others. The sound absorbing windshield and side windows mean that an already comfortable ride is even more delightful.
The Kia K900 is also tech-savvy, including the top-of-the-line UVO Luxury Services and an impressive array of safety aids. You'll have access to voice command navigation and SiriusXM traffic services,a s well as Bluetooth connectivity to keep you talking safely and easily on your smartphone without even touching it. You'll also get a hand with defensive driving from Kia's collection of smart safety features, including parking assist, front and rear camera views, rear parking guidance, blindspot detection, and rear cross traffic alert.
But honestly, a luxury car like this isn't truly a luxury sedan without some serious power under the hood. That comes from a 3.8L or 5.0L V8 engine that develops between 311 and 420 horsepower. You'll get an 8-speed automatic transmission as well as rear wheel drive and Kia's Smart Shift and Drive, which allows you to choose the driving mode that best suits your circumstances (you'll get the options of Sport, Normal, Comfort, and Snow).

K900 V8 Luxury
If luxury can be even more luxurious, that's what you'll get with the K900 V8 Luxury. You'll get the full 5.0L V8 engine under the hood, chrome accents from wheels to trim, and a tricked-out Nappa leather interior that's home to a Logic7 surround sound system with 17–yes, 17–speakers and a subwoofer. Tack on the best finishes and some impressive safety systems and you've got just about everything you could possible want from a luxury sedan.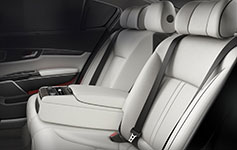 Rear Armrest Controls
Talk about luxury–how about integrated controls in the armrest? Control your climate preferences and other options without even having to lean down.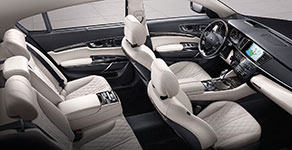 Nappa Leather Trim
Available on certain models, this quilted leather interior finish offers a ride that is more mattress than vehicle seat.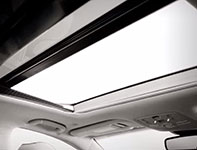 Panoramic Sunroof
Opt for this feature and use the easy tilt/slide feature to get open-air acce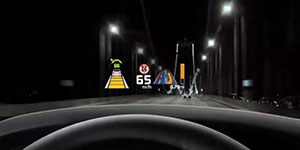 Head-Up Display
Get information about speed, blind spot detection, cruise control, and navigation projected onto the windshield so you can keep your eyes on the road.