2017 Kia Cadenza Limited vs Toyota Avalon Limited

We are currently updating our monthly offers. Please check back shortly for updates.
In the meantime, here are some links that you might find helpful:
The 2017 Kia Cadenza and the Toyota Avalon are full-size sedans, a segment where luxury is important, especially at higher trim levels. Let's take a look at how the top two trims of these two sedans compare by putting the 2017 Kia Cadenza Limited and Toyota Avalon Limited head-to-head against each other.
2017 Kia Cadenza Limited vs Toyota Avalon Limited
Styling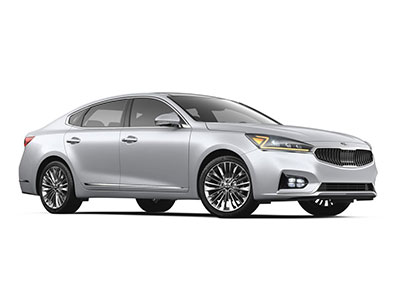 Large sedans are often a little more conservative with their exterior styling than their midsize counterparts, and that's definitely the case here. The Cadenza is actually very good looking and even quite sporty for a full-size, but it's not as striking as the smaller Optima by any means. The Cadenza is handsome, stylish, and elegant but without ever getting too close to being exciting.
Unsurprisingly, the Avalon follows a decidedly similar theme, but it's a little more plain and unremarkable than the Kia. The sloping roofline does give the Toyota some presence, but the Kia is definitely the more attractive car from the outside.
Interior Comfort and Quality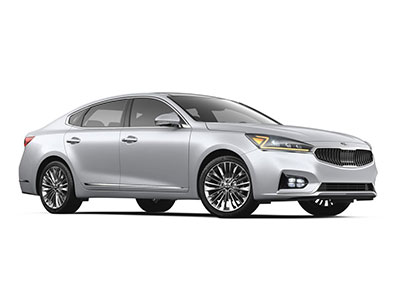 When you climb inside the Cadenza, you see that this latest model is way ahead of just about any Kia of the past. You could easily think that you're sitting inside a genuine high-end domestic or European luxury sedan. There's plenty of room for five people, and the quality and refinement is much higher than previous Cadenza versions.
When the Toyota Avalon was last redesigned, rear headroom was sacrificed for the sloping roofline. The Avalon isn't as large on the inside as it was before, because Toyota is now concentrating on refinement rather than passenger room. You have more than five cu.-ft. less passenger volume in the Toyota than the Kia, which means the Avalon really only accommodates four adults in comfort.
Performance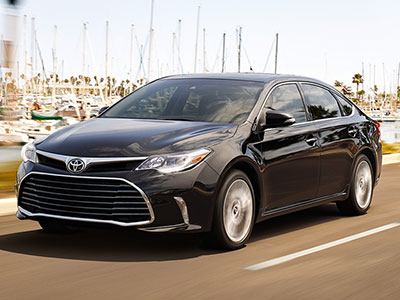 You won't have the crisp handling of some rival large sedans with the Kia Cadenza Limited, but you do get a smooth, gentle and refined ride courtesy of the 290 horsepower 3.3-liter V-6 and eight-speed automatic transmission.
Like the Cadenza, the Avalon Limited also shares the same powertrain as the rest of the Avalon lineup, which is a 268 horsepower 3.5-liter V-6 mated to a six-speed automatic. The Avalon is a bit sportier to drive than the Kia, so we'll give the nod here to Toyota.
Features and Equipment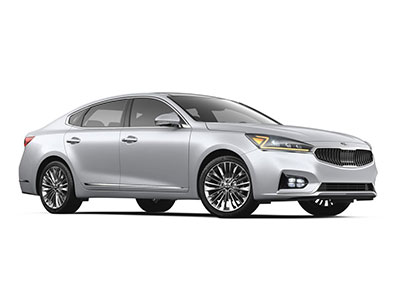 It would be easier to draw up a list of what the Cadenza Limited DOESN'T have than what it does. Standard equipment includes such advanced features as a head up display, UVO eServices infotainment with navigation and Apple CarPlay and Android Auto compatibility, an eight-inch touchscreen, and an array of advanced driver-assist and safety systems.
In the Toyota Avalon Premium you get a comparable infotainment system and similar levels of driver-assist and safety equipment, but the standard 18-inch alloys are a little low-rent compared to the Kia's 19-inch alloys and there's no head-up display.
Learn More about the Kia Cadenza

You will have to dig a little deeper in your pocket to buy a 2017 Kia Cadenza Limited rather than a Toyota Avalon Limited, but you are definitely getting enough extra to more than justify the cost. Once upon a time you'd never have been able to say a Kia was more premium and upscale than a Toyota, but the 2017 Kia Cadenza Limited is bringing the luxury in spades.