2017 Kia Cadenza Limited vs Genesis G90

We are currently updating our monthly offers. Please check back shortly for updates.
In the meantime, here are some links that you might find helpful:
Large sedans have to be pretty luxurious, regardless of whether they're from a prestigious luxury brand or one that's decidedly mass-market. Genesis is the relatively new luxury arm of Hyundai, but can Kia put to rest the idea that a mass-market automaker can't truly compete with a luxury brand? Let's see how the Genesis G90 compares to its relative the 2017 Kia Cadenza.
2017 Kia Cadenza Limited vs Genesis G90
Styling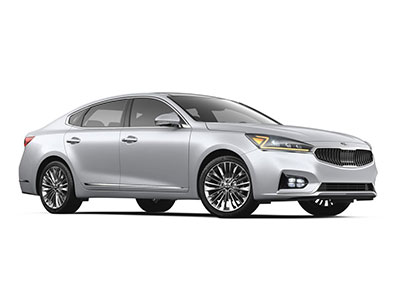 The Cadenza is a handsome, serious, if somewhat conservative looking model that you would only know wasn't from a prestigious European or domestic brand by the badge on the hood. It's a little sportier than it used to be, but it still has the elongated executive presence a model of this type needs to display.
You only have to look at the Genesis G90 from the rear to see which German uber-sedan is its inspiration. Once again, this is a statesmanlike car with a lot of presence, but it's nowhere near as attractive as the smaller G80. The slightly sportier edge to the Cadenza gives it the win here.
Interior Comfort and Quality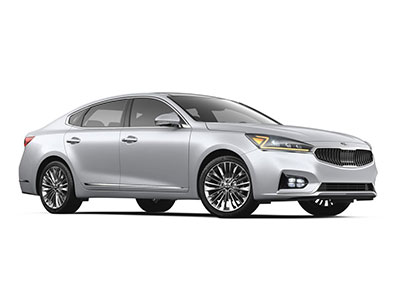 On the inside, the Cadenza not only measures up to an entry level luxury rival–it's as good as the higher-spec luxury models too. You'll get plenty of room for five, and rear seat passengers have a generous amount of leg room. And especially at this Limited trim level, the quality and comfort is exceptional.
There's a little more room inside the G90 than the Cadenza, but we're talking fractions of an inch for each dimension much of the time, so it's really not a big deal. The quality of trim and materials is outstanding, but there are executive appointments missing you'd expect in the back of a luxury car at this price point, such as a fold-out table, an ottoman and a bottle cooler. It may not be entirely fair to hold the Genesis to this level, but it is fair to say that the Kia far exceeds even the highest expectations.
Features and Equipment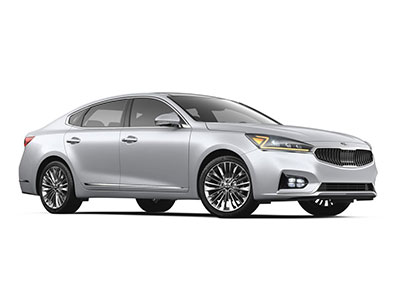 You name it and you'll probably find it in the 2017 Kia Cadenza Limited. The standard features list reads like a luxury wish list, with the likes of a head-up display, a 14-way adjustable driver's seat, quilted Nappa leather, heated and ventilated front seats, wireless phone charging, rear park-assist, UVO eServices infotainment with an 8-inch touchscreen and loads more.
It's a very similar story with the G90, which it should be since this is a luxury vehicle by definition. There are some things the Genesis has the Kia doesn't, such as power-adjustable ventilated rear seats, but those are not on an entry level G90 so you are paying for them.
Performance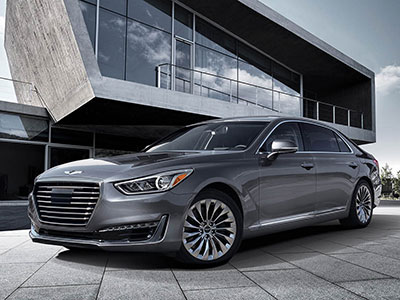 Kia strikes just the right note with the 3.3-liter V-6 in the Cadenza, an engine that develops a healthy 290 horsepower and 253 lb.-ft. of torque and comes mated to a smooth-shifting new eight-speed automatic transmission. It's not the most powerful unit Kia could have dropped in there, but it's powerful and refined enough to do the job without raising the price to unsustainable levels.
You'll have 365 horsepower V-6 and a 420 horsepower V-8 engine options in the Genesis G90, both of which deliver effortless power and performance to this large luxury sedan. Despite that, the G90 doesn't handle quite as well as the Cadenza, but only the driver will be bothered about that anyway. Even so, the considerable extra power gives this round to the Genesis.
Learn More about the Kia Cadenza

Even the entry level Genesis G90 Premium is an eye-watering $24k more than the 2017 Kia Cadenza Limited. And you'd need the kind of defense lawyer who can get a mob boss off a felony when caught red-handed to convince you it's worth that extra money. The Genesis brand has a long way to go before it can justify such a premium price difference to the Cadenza, so the Kia is far and away our choice here.