2017 Kia Cadenza Limited vs Genesis G80

We are currently updating our monthly offers. Please check back shortly for updates.
In the meantime, here are some links that you might find helpful:
On the whole, full-size sedans tend to be fairly luxurious vehicles, even if they're not from a true luxury brand. In fact, it can sometimes be difficult to determine which models are proper luxury offerings and which are just luxurious versions of mass-market models. But the big question is–does it matter? Let's compare two examples and see–the 2017 Kia Cadenza Limited and the Genesis G80.
2017 Kia Cadenza Limited vs Genesis G80
Styling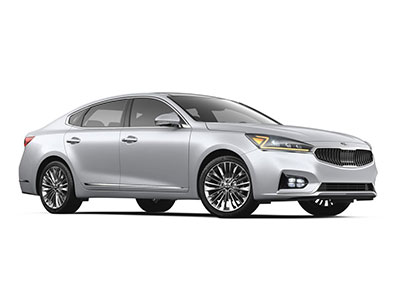 The latest Cadenza is a little sportier than its predecessors, but it's still very much a serious, impressively handsome, and confident large sedan. There's nothing particularly revolutionary about the way the Kia looks, but if the Cadenza swapped manufacturer badges, no one would suspect a thing. It's just that good looking.
No attempt is made to hide the European influence on the G80's styling, as this could easily be mistaken for a Mercedes or a BMW. Even though it looks as good as, or better, than many of its rivals, it didn't have a lot of luck wooing luxury buyers in its prior Hyundai life.
Performance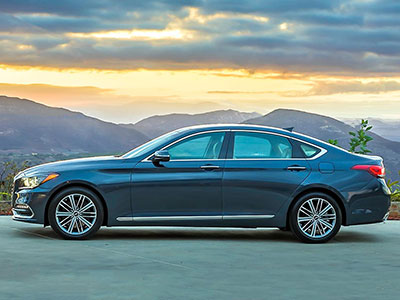 A full-size sedan shouldn't need to rev its guts out to deliver the performance we expect, which means big, powerful engines are the order of the day. A 3.3-liter V-6 powers the Cadenza with 290 horsepower and 253 lb.-ft. of torque, which comes mated to a new smooth-as-silk eight-speed automatic transmission. The Cadenza's engine certainly does the job you'd expect from a vehicle of this type.
The base engine in the G80 is a 3.8-liter V-6 with more power than the Kia can muster, and there's also a V-8 option that positively eclipses the Cadenza with 420 horsepower. The Genesis isn't a sport sedan by any means, but the abundance of power means the engine will rarely need to be pressed hard, so this is therefore a win for the G80.
Interior Space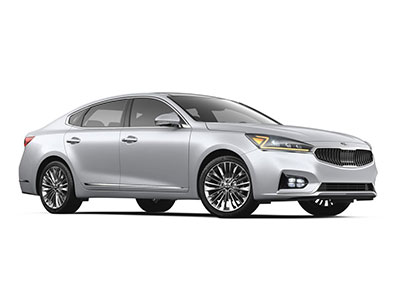 The wheelbase of the Cadenza is a little longer than it used to be and that has paid off big time when it comes to interior space and passenger comfort. Leg room for rear seat passengers is an impressive 37.2 inches, and cars like these are primarily about rear seat passengers if we're going to be honest. Interior volume is 107.8 cu.-ft. and trunk volume is a useful 16 cu.-ft.
Having an even longer wheelbase than the Kia should mean even more space inside the Genesis, but that's not the case. Those in the front have almost identical leg room to what they have in the Cadenza, but those in the back are shortchanged by more than two inches. And with less room in the trunk too, the G80 comes out second best here to the Kia Cadenza.
Fuel Economy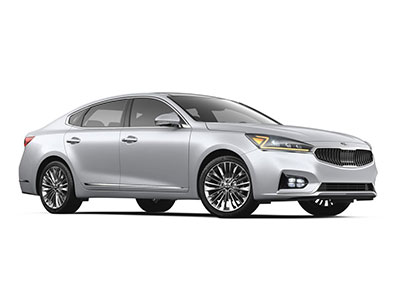 The EPA's best fuel economy ratings for the 2017 Kia Cadenza come out at 20 mpg in the city, 28 mpg on the highway and 23 mpg combined. These aren't class-leading numbers, but they're also not bad for a vehicle of these proportions.
Bigger, more powerful engines in the Genesis inevitably mean the G80 is going to be a little thirsty. The best numbers come from rear-drive V-6 versions with 18 mpg in the city, 28 mpg on the highway and 22 mpg combined.
Learn More about the Kia Cadenza

We could easily make a case for either of these two models, depending on what particular aspects are most important to the buyer. But the fact that they're as close as they are–and their price tags are worlds apart–says so much more about the quality of the Kia Cadenza Limited. An impressive vehicle from every angle–and a savings of nearly $10K–means we highly recommend the 2017 Kia Cadenza.